Organizational culture matters. It impacts not just the day-to-day satisfaction of coming to work but also the output of employees on the product and service. It therefore influences the customers and clients who are woven into the fabric of your organization – which in turn effects the community in which you live and work.
If you believe the premise that your organizational culture is critical then you probably measure it, assess it, manage it and enhance it so that your culture is as good as it can be and your employees think they are respected, welcome, and trusted. If you don't do any of those things, then there is no observable proof that organizational culture truly matters and no one believes you when you say that it does.
What does a culture of trust look like?
Applause - The employees who meet or exceed their goals are recognized.
Clear Expectations – Individuals and teams agree on observable goals on a weekly and quarterly basis. Check-in-s with supervisors are daily to assess progress and allow for opportunities to offer help and support.
Independent Commitment - Employees have the freedom to complete their work and achieve their goals as they see fit.
Feedback – Performance assessment reviews are done quarterly and combined with development plans for the coming quarter.
Open Communication – Senior level staff hold quarterly or monthly all-hands meetings to talk about challenges, changes, and to get input before moving forward. Information is shared broadly.
Open Spaces – There are plenty of open spaces in the physical space with healthy snacks, Wi-Fi and comfortable chairs, couches and tables.
Development for All – Training is for everyone and each person in allocated a number of dollars or days to attend skill enhancing training programs or conferences.
Front Line Executives – All executive leadership team members spend a few days every year working with customer-facing projects and front-line employees.
In a high-trust culture people are being both challenged AND recognized. The challenges are tough but possible. The recognition is an observable sign that your colleagues care about what you are doing. Combine those two things and your culture can then directly impact motivation in a positive way. It can be good to work as a team. (Note: Not everyone finds team affiliation motivating, so know which team members might not fit this profile and develop alternate ways of inspiring them.)
The outdated paradigm that considered Human Resources to be responsible for morale should be tossed out with those floppy discs! Forget about making people happy. Create a culture where doing rewarding work as a team creates satisfaction.
A workplace culture that is built on the cornerstone of trust is one that engages people. That's an ROI that serves any bottom line.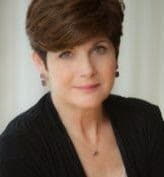 Joni Daniels is Principal of Daniels & Associates, a management training and development consulting practice that specializes in developing human resources in the areas of leadership and management training, interpersonal effectiveness and efficiency, skill- building, and organizational development interventions. With over 20 years of experience, she is a sought after resource for Fortune 500 clients, professional organizations, higher education, media outlets and business publications. Joni can be reached at http://jonidaniels.com