Washington Area Little Treasury Hosts Event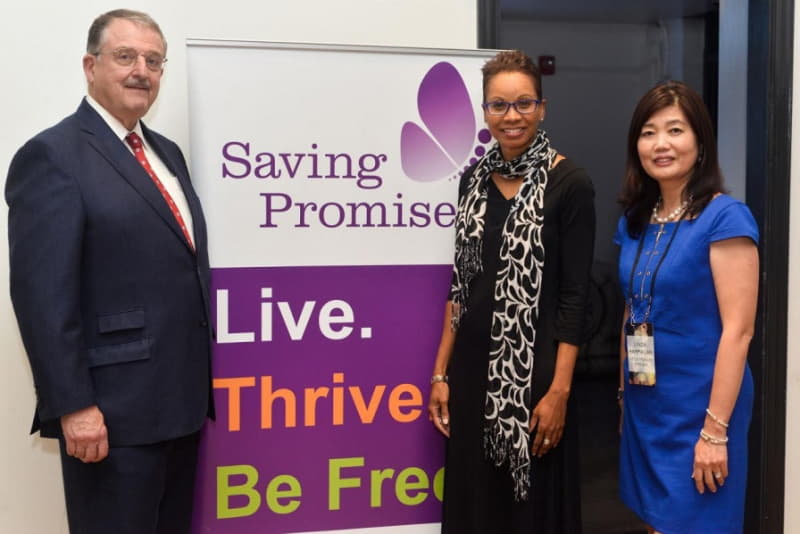 This week Little Treasury introduced Grand Seiko to Washington, DC, at Malmaison in Georgetown. Steve Hammalian and Linda Hammalian, owners of the popular area jewelry and watch store, have started representing the brand which is now being recognized by fine watch collectors for its fifty-year dedication to perfecting the deceptively simple idea of creating the ideal watch.
Hammalian said he and his wife selected the nonprofit organization Saving Promise in recognition of Domestic Violence Awareness Month.'L.Y. Marlow is doing courageous work to end intimate partner violence. Her organization is beginning a new conversation, one that's based in prevention and proaction, builds on the important work of existing advocates, and engages America in a real promise for change."
Over fifty guests attended the evening event at the exclusive Georgetown venue Malmaison. Opened in June 2013 on Washington D.C's historic Georgetown waterfront at 3401 K Street, NW, the modern event space and cafe is housed in a majestically refurbished industrial warehouse reminiscent of NYC's Meatpacking district.
Grand Seiko Master Craftsperson Ms. Kaori Washimi demonstrated assembly of a Grand Seiko spring drive movement. She is one of only 15 master watchmakers that hand assemble Grand Seiko Spring Drive movements. Interestingly 10 are women.
In addition to experiencing the Grand Seiko line, guests indulged in cocktails, sushi and Japanese cuisine."Fine watches, fine cuisine, and a distinctive urban environment brought people together to learn about the terrific work Saving Promise is doing," Hammalian said. "We at Little Treasury are proud to help Ms. Marlow fight the recurrence of intimate partner violence. We can all do more."