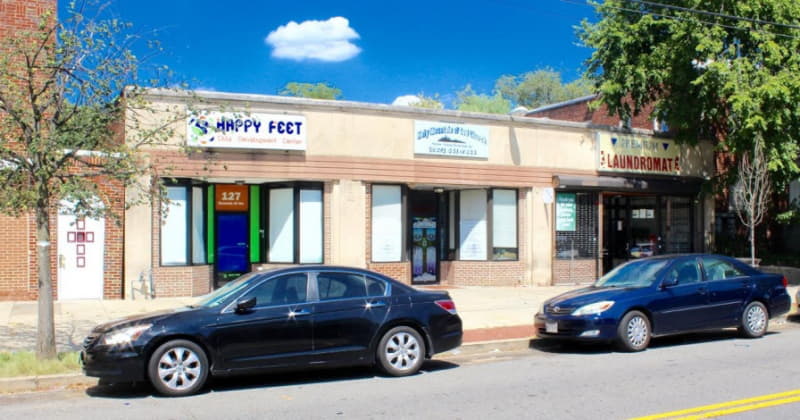 Marcus & Millichap (NYSE: MMI), a leading commercial real estate investment services firm with offices throughout the United States and Canada, today announced the sale of 123-127 Kennedy St. NW, a property consisting of three contiguous store-fronts in Washington, D.C., according to Bryn D. Merrey, senior vice president/division manager of the firm's Mid-Atlantic and Southeastern offices. The asset sold for $1,690,000, which represents $320 per square foot.
Cameron M. Webb, senior associate, and Jesse Mates, associate, both in the firm's Washington, D.C. office exclusively listed the property on behalf of the seller, a private investor. The seller, who's held the property for approximately three years, brought the location to full occupancy and stabilized the rental income. Webb and Mates was also secured the buyer, a developer considering developing 30 or more units of multifamily with ground-level retail and underground parking.
"Investors are still aggressively looking for opportunities in developing submarkets/corridors with potential for future development," explains Mates, investment specialist in the firm's D.C. office. "There is a benefit to locations where many developments are currently underway or scheduled, especially a site like this with a sizable footprint and favorable zoning."
123-127 Kennedy St. NW, located in the Fort Totten neighborhood of Washington, D.C., currently holds Premium Laundromat, The Holy Mountain of God Church, and Happy Feet Child Development Center. The 10,507-square-foot lot is zoned MU-4 which allows for 31,521 total buildable square feet with the Inclusionary Zoning (IZ) bonus. The property is approximately a mile from three recent or scheduled developments, Fort Totten Square, Aventine Fort Totten, and Arts Place at Fort Totten.
"This deal marks another future development on the Kennedy Street Corridor, proving this submarket is ripe for significant growth," Webb concluded.
About Marcus & Millichap (NYSE: MMI)
With over 1,600 investment sales and financing professionals located throughout the United States and Canada, Marcus & Millichap is a leading specialist in commercial real estate investment sales, financing, research and advisory services. Founded in 1971, the firm closed over 8,700 transactions in 2015 with a value of approximately $37.8 billion. The company has perfected a powerful system for marketing properties that combines investment specialization, local market expertise, the industry's most comprehensive research, state-of-the-art technology, and relationships with the largest pool of qualified investors. To learn more, please visit: www.MarcusMillichap.com