Professionals at every level tell me they wish they had more opportunities with supervisors, leaders, managers, and mentors – to learn, pick their brain, and discuss issues and challenges. With so many people squeezing more things that need to get done into the already limited time available, actual discussion with leaders has been replaced with providing directions, handing out assignments, following up on those assignments, and getting updates on those assignments.
Fallen by the wayside are opportunities to bring interesting and timely topics and issues into meetings and discussions. Rarely do professionals talk about ethical behavior on the job, reflecting on potential dilemmas that create hurdles when making decisions, or bringing a potential situation into the present so that the likelihood that ethical decisions and decently behavior at workwill be more likely.
You may be aware that there are entire organizations that focus on ethics for doctors, lawyers, teachers, accountants, insurance representatives, volunteers, and immigration judges. Centers in higher education exist whose entire focus is on the study of ethical behavior for specific groups of professionals so that the information can be shared. There are courses people can take through professional schools or academies, online or in a classroom. There are books to read, blogs to review, and articles to study and discuss.
But it won't matter much if the dots are not connected to what is going on back on the job. I encourage managers, supervisors, executives, leaders, board members, and mentors to conduct conditional coaching sessions and facilitate discussions that focus on behaviors and standards that are expected when people are faced with ethical dilemmas, difficult choices or the unexpected.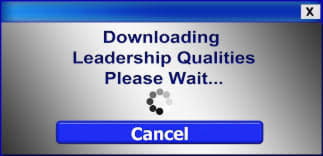 You'll be pleased to know that it doesn't require a great deal lot of training, education, or preparation to ask any of the following questions after painting a picture of the situation being faced, the potential circumstances that are lurking in the future, or a review of what has just taken place. It does, however, require some planning and a commitment to take the time to have these discussions.
Try any of these:
If this/that was to happen here, what would you do?
If this figure increased to this number, what would you do?
If the customer said to you what this customer said to them, what would you do and what would you say?
If this happened here, what would be your first step?
If your co-worker was not here to handle it – what would you do?
If the materials you needed were not available, what action would you take?
If you had seen this, what would you have done?
Get people talking about what they mightdo. This way you can hear how they think, how they view the situation, and what they might do. It can allow for a good discussion and you can provide a few of ideas and some guidance about your expectations and standards for behavior.
There are plenty of ethical dilemmas that face us every day. Teachable moments are everywhere when you look for them. Don't let them go to waste.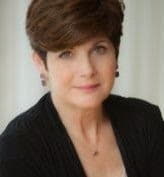 Joni Daniels is Principal of Daniels & Associates, a management training and development consulting practice that specializes in developing human resources in the areas of leadership and management training, interpersonal effectiveness and efficiency, skill- building, and organizational development interventions. With over 25 years of experience, she is a sought after resource for Fortune 500 clients, professional organizations, higher education, media outlets and business publications. Joni can be reached at http://jonidaniels.com