If an email about a training program arriving in your inbox makes you think that someone on your team would find this useful, you could be squandering the talent you have and about to lose the talent you hope to retain. Shaping the direction of the careers of employees to align with departmental and organizational goals shouldn't be an off-hand thought or a box you check off simply to remove it from your 'to-do' list.
Even if your boss doesn't spend a lot of time thinking about YOUR professional development, it shouldn't mean that you repeat the mistake with your employees.

It's true that you should be invested in your own professional evolution, it's also true that this is a big part of a boss's job. A good manager is concerned about their own career but just as concerned about the careers of their employees - and acts accordingly. If your employees are involved in an ongoing, never-really-resting job hunt, take notice. Many exits can be linked directly to the lack of development people find where they work.

WHY IS PROFESSIONAL DEVELOPMENT OVERLOOKED?
The Focus is on NOW
Few organizations today plan further out than three or four months for training. Managers are focused on the day-to-day and the current state of turmoil while the development need and long term activities are seen as having less (immediate) payback.

The Focus is Lost
The idea of an employee development plan can seem confusing and takes some considered thought and time to complete. Most Managers are happy just to get the annual performance review conversation out of the way. A development conversation with identified training programs, performance management conversations and follow-up on the part of the manager may not be something a manager knows how to do, let alone has the discipline or focus to do with every employee on a regular and on-going basis.

Too Busy
There is always something more important than employee development. If you are a manager and too much work is getting in the way of developing your employees, than you are not allocating your time so that you can manage people properly. Developing employees is a main focus of a manager's job so effective managers make time for it.

DEVELOPMENT = ENGAGEMENT AND RETENTION
If you are truly interested in someone's future, they notice. When a manager shows genuine interest in the future development of their employees and the conversations are there to prove it, employees have observable proof that someone else is thinking about what happens to them. Talent often wants to advance and appreciate being supported in the process. People generally like becoming valuable to the organization. Development is tangible evidence of that support.
If your organization doesn't provide development support, your talent will find it somewhere else. The price that is paid is higher than you may think – studies estimate that turnover costs 150% of the salary to replace that employee who left.

Loyalty is built over time. Employees who are loyal tend to be more engaged. Engaged employees tend to be more productive. Ultimately, that's what everyone wants.

A NEXT STEP
Development does NOT have to be an expensive investment. You don't have to get employees to programs that are only offered in large cities with expensive hotels (and little back-on-the-job support). Development can be focused by providing training on a critical skill like Polished Presentations, a key managerial competency like Creative Coaching, or the ability to be proactive in communication with Tackling Hard Conversations. Development can be ongoing by giving feedback, guidance and support so that employees improve.

The best development ambassadors are folks in management positions at any (and every) level who coach their direct reports on a regular basis. The one-on-one time to connect, understand, and help an employee close the gap between their skill and the need that exists is the best development there is.

It's true that employee development does not usually provide immediate results. People display small increases in effectiveness - but over time those small increases add up and have an impact on the organization's bottom line for profit. If employee development is done well, the return on your investment will be huge. If it is done throughout the organization, the huge ROI increases exponentially.
That is the kind of growth that has a direct link to your business results.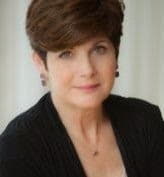 Joni Daniels is Principal of Daniels & Associates, a management training and development consulting practice that specializes in developing human resources in the areas of leadership and management training, interpersonal effectiveness and efficiency, skill- building, and organizational development interventions. With over 25 years of experience, she is a sought after resource for Fortune 500 clients, professional organizations, higher education, media outlets and business publications. Joni can be reached at http://jonidaniels.com