Most managers say that they behave in a legal, ethical, and moral manner in the conduct of their professional work. They are aware that client protection and trust in colleagues depends on a high level of professional conduct. Today that seems more apparent than ever. Leaders talk about holding others to the same standards thy hold for themselves. But are they willing to truly take the appropriate action to ensure that these standards are upheld?
In a perfect world, professionals strive to resolve ethical dilemmas with direct and open communication among all of the parties involved. They seek consultation with colleagues, managers, and legal counsel when necessary. The hope is that everyone incorporates ethical practice into their daily professional work and engages in ongoing professional development regarding current topics in ethical and legal issues in the field.
But how can managers lay a strong foundation for ethical action?
Awareness, Adherence, NOT Skirting - If ethical responsibilities conflict with laws, regulations, or other governing legal authority, you should make known your commitment to your organization (and the folks in the C-Suite and on the Board of Directors too.) and take steps to resolve any conflict. If a conflict can't be resolved in this way, adhere to the requirements and the spirit of the law, regulation, or other governing legal authority. Don't look for loopholes. It's disingenuous and looks exactly like what it is to others: you are getting around what's right and ethical.
Expect Ethical Behavior – Expect your employees and colleagues to adhere to a stated or written Code of Ethics. If you have doubts about whether someone is acting in an ethical manner, have a clear understanding of the appropriate action. If you ask people what they should do if they suspect a breach of ethics and they don't know, find out what the appropriate process is or create a process. Then get the word out. (That means keeping the process visible, talking about it, and reviewing it – NOT placing it in a 3 ring binder on a shelf or a drawer)
Process in Place - An informal attempt to resolve the issue makes sense as a first step, but have a clear process in place if that does not remedy the situation. Again – create the process and then review it, make it visible, and periodically review it. No one can use the process if they don't know what the process is
Resources in Place – If people are uncertain about whether a particular situation or course of action is in violation of your Code of Ethics, identify one or two (or more) people who are the appropriate go-to authorities in your organization and get the word out that they are the best resources. If it looks like there will be a conflict of interest with the organization, work toward a change within the organization to allow full adherence when possible.
While you are hoping that people will behave ethically, the 'perfect world' is made up of people who behave is a less than perfect manner, or who are not sure how best to act when an ethical dilemma is presented. Rather than hope for the best and cross your fingers – put some things in place that help increase awareness of expectations, guidelines, and resources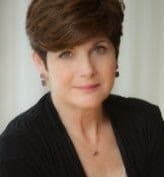 Joni Daniels is Principal of Daniels & Associates, a management training and development consulting practice that specializes in developing human resources in the areas of leadership and management training, interpersonal effectiveness and efficiency, skill- building, and organizational development interventions. With over 25 years of experience, she is a sought after resource for Fortune 500 clients, professional organizations, higher education, media outlets and business publications. Joni can be reached at http://jonidaniels.com