New Partnership Brings Combination of Technology, Hospitality, and In-Home Commerce Service to one of first residential buildings in nation's capital to offer Hello Alfred service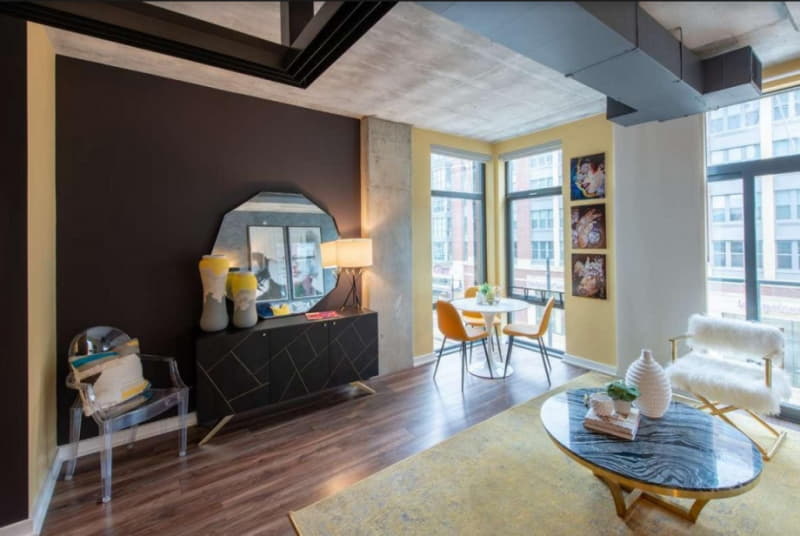 Hello Alfred announced today the launch of its home manager program in Coda on H, MRP Realty and equity partner Kruger Real Estate's newly delivered boutique-styled apartment complex in Northeast D.C. Hello Alfred, a hospitality, technology, and in-home commerce platform, offers residents the first home-management system, and redefines the way residents live in urban spaces.
Coda on H is a 112-unit residential building located at 315 H Street NE, a dynamic one-and-a-half mile stretch known for its nightlife, restaurants, arts community, festivals, and communal atmosphere. The partnership advances Hello Alfred into its next phase of strategic growth, bringing a better way of living to premier buildings in Washington D.C. and across the country.
Hello Alfred is the first in-home service platform trusted by consumers to deliver goods and services past their front doors. Combining intuitive technology with trained hospitality professionals, Hello Alfred builds trusted help into the home to anticipate and fulfill weekly needs. Its pioneering in-home commerce service lets residents skip the store knowing their everyday essentials are taken care of by a dedicated home manager.
Alfred's do it all — from weekly tidying up and making sure a client's preferred groceries are always in the refrigerator to specialized requests like move-in help — without needing to be reminded. By freeing up time and mental energy, Hello Alfred lets people focus on the things that matter most.
"With its global reputation and standard for excellence, MRP Realty is the ideal strategic partner as we bring our vision to scale in Washington D.C.," said Marcela Sapone, Hello Alfred's Co-Founder & CEO. "Hello Alfred is elevating the urban residential experience and changing the way people live. Our vision is to completely transform the way people buy and consume the things they need while strengthening their connection to the neighborhoods around them," added Sapone.
Coda on H is a boutique-style apartment community that offers studio, one and two-bedroom apartment homes in the heart of H Street Northeast. Coda on H offers intelligent and lifestyle-centered amenities like outdoor terraces and grilling stations, inspiring interiors with 9+ foot tall exposed ceilings, and an unparalleled customer experience.
"Our goal for Coda on H is to redefine the concept of a boutique apartment community by coupling innovative design with unparalleled services," said MRP Realty's Development Manager James Murphy. "Having seen the impact of Hello Alfred's proprietary technology and data firsthand, we understood the opportunity to partner on a pioneering new product. Together we are setting a new industry standard for the urban residential living experience, offering residents the very best quality of life in the very best homes."
"Gates Hudson provides exceptional customer service to residents. We are beyond excited to bolster this promise through Hello Alfred, a cutting-edge offering that will take the resident experience to unprecedented new levels at Coda on H," said Gates Hudson's President & Principal Broker Patricia Blackburn.
The announced launch with MRP Realty paves the way for Hello Alfred's continued expansion to neighborhoods across Washington D.C. and beyond, through partnerships with other leading developers, building owners and managers. Hello Alfred currently operates in New York, New Jersey, Connecticut, Boston, Washington D.C., San Francisco, Los Angeles and Chicago, and will next launch service in Atlanta, Austin, Houston, and Miami. With plans to bring service to more than 100,000 residential units by the end of 2018, Hello Alfred is actively hiring to expand its corporate and field operations.
Visual Assets:
Hello Alfred
https://www.dropbox.com/sh/ 1kqa6lwbme3hx6q/ AAAc3XcmdRyr6OimY2SkYfGSa?dl=0
Coda on H
Model Photos:
https://www.dropbox.com/sh/ 48pgiwt0q6jwh08/ AAB1wIIg8hUy1C1ixiDLZem_a?dl=0
Renderings:
https://www.dropbox.com/sh/ rw2ivy55p1c9gch/ AABtebIxCHZQqLUp4EGhZrr9a?dl=0
About Hello Alfred
Named one of the "50 Most Innovative Companies in the World" in 2018 by Fast Company magazine, Hello Alfred is a hospitality, technology, and in-home commerce platform focused on evolving the most important space in people's lives: the home. The platform combines building management software with highly trained "Alfred" Home Managers to handle an extensive suite of services and automatically take care of recurring basics. Buildings are afforded a differentiated resident experience in competitive urban environments; residents get a home that anticipates their needs and saves them time; and retail brands can create direct, lasting relationships with consumers. The founders of Hello Alfred have been recognized by the Department of Labor, The New York Times, The Financial Times, Monocle, and Fast Company, among others, as thought leaders in the on-demand economy since launching in September 2014.
About MRP Realty
Founded in 2005, MRP Realty is a real estate operating company focused on opportunistic and value-add investment in the northeastern United States, with offices in Washington, D.C., Maryland, Virginia, Pennsylvania, and New York City. MRP provides to its institutional capital partners a full array of real estate services including: acquisition/disposition, development/construction management, property management, asset management and financial reporting services. Since the company's inception, MRP has deployed $4.1 billion in total capitalization, an average of over $300 million per year. MRP's combined development assets total more than 20 million square feet, with an additional 9+ million square feet under management. For more information, please visit www.mrprealty.com
About Kruger Real Estate
Kruger Real Estate is a private investment vehicle of the Kruger family, owners of Canadian-based Kruger Inc., a diversified company that owns and operates over 50 production sites and renewable energy power plants across North America. Kruger Real Estate is building a portfolio of multi-family properties, primarily in Washington DC, New York City and Boston, through joint ventures with first-class operators and developers. The Company is committed to developing flexible and creative deal structures to best suit each of its partners. As a long-term holder, Kruger Real Estate is looking to build long-standing relationships with operators in its various markets. For more information, please visit: http://www.kruger.com
About Gates Hudson
Gates Hudson has extensive experience in the acquisition, development, management, leasing, financing and disposition of investment properties with more than 70 apartment communities with over 15,000 multifamily units under management throughout Virginia, West Virginia, Maryland, and Washington D.C. For more information, please visit: www.gateshudson.com