Transwestern Brokers Transactions Bringing 12435 Park Potomac Ave. to 95 Percent Occupancy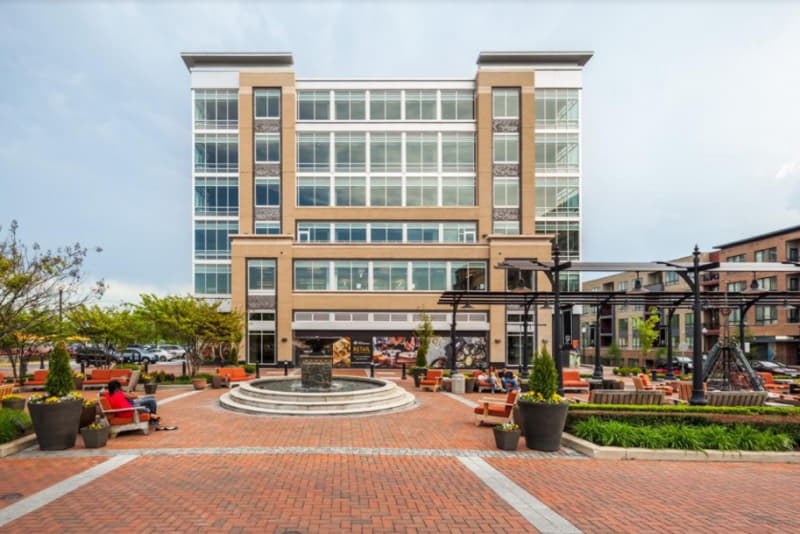 Transwestern today announces Winchester Homes Inc. and Bronfman Rothschild have signed leases totaling 35,199 square feet at 12435 Park Potomac Ave., bringing the Potomac, Maryland, office building to 95 percent occupancy. The property is part of Foulger-Pratt's Park Potomac mixed-use development, which currently stands at 585,000 square feet of existing development and will total more than 2 million square feet when completed. Transwestern's leasing team includes Phil McCarthy, Keith Foery, Guy Copperthite and Mark Boyce.
"This property generates a great deal of interest from prospective tenants," said Foery. "Foulger-Pratt has done an amazing job of combining trophy-quality office buildings with an array of unique walkable amenities and restaurants at Park Potomac. This building is more than just a modern, well-designed workspace; it's part of a amenity-rich community that also offers free shuttle bus service to the White Flint Metro Station and direct access to Interstate 270 and Montrose Road."
Winchester Homes Inc., represented by JLL's Pete Briskman and Brandon Copeland, signed a 20,598-square-foot lease for its regional headquarters. Wealth management advisor Bronfman Rothschild, represented by Cresa's Tom Birnbach, signed a 14,601-square-foot lease for its national headquarters.
"We're very excited to have Winchester Homes and Bronfman Rothschild commit to 12435 Potomac Ave.," said Robert Kelly, Senior Vice President at Foulger-Pratt. "Park Potomac has all the elements to attract and retain high-caliber firms and their employees for the long-term. We have plans on the horizon for even more development to enhance the everyday experience at Park Potomac"
Completed in 2016, 12435 Park Potomac Avenue is a 131,000-square-foot office building featuring modern stone and wood lobby finishes, 9-foot ceilings, ample natural light, and an on-site fitness center with lockers and showers. The project includes 150 town houses, 153 luxury high-rise condominiums, and more than 75,000 square feet of retail, with plans for additional office and retail, including an entertainment concept.
ABOUT TRANSWESTERN
Transwestern is a privately held real estate firm of collaborative entrepreneurs who deliver a higher level of personalized service – the Transwestern Experience. Specializing in Agency Leasing, Tenant Advisory, Capital Markets, Asset Services and Research, our fully integrated global enterprise adds value for investors, owners and occupiers of all commercial property types. We leverage market insights and operational expertise from members of the Transwestern family of companies specializing in development, real estate investment management and research. Based in Houston, Transwestern has 35 U.S. offices and assists clients through more than 211 offices in 36 countries as part of a strategic alliance with BNP Paribas Real Estate. Experience Extraordinary at transwestern.com and @Transwestern.
ABOUT FOULGER-PRATT
Established in 1963, Foulger-Pratt is a real estate development firm distinguished by its long-term investment focus and extensive experience executing successful mixed-use, transit-oriented projects throughout the Washington DC metro area. The firm's intimate knowledge of virtually every submarket in this robust and stable regional economy has enabled it to develop more than 15 million square feet of commercial office, retail space, and multifamily residential projects. From acquisition to development, construction to asset management, the company's fully integrated teams create value at all stages of an investment's lifecycle.