A leader, by definition, has followers. There are as many articles out there that say that you can't teach people to be leaders as there are articles that assure that you can teach leadership skills. While not everyone can be a leader or should be a leader, there are things that leaders can do to grow leaders!
• TELL – Talk to others about your experiences as a leader. What have you learned from your successes? What have you learned from your non-successes? There is great value in hearing the real stories about the leadership experience, not just the recipe for success stories and books that mislead people into the belief that is a simple formula to follow.
• COACH – Provide feedback, asking probing questions and providing guidance and direction to those aspiring to leadership roles. That way they can learn with someone supporting their learning rather than waiting for feedback and support.
• TRAIN – Review the strategy planning that is required and the skills needed to insure strategy success. Provide management development training opportunities where potential leaders can learn about, develop, and hone critical skills. Follow up with performance management conversations that help them apply those skills outside of the training room.
• MENTOR – Be the touchstone for prospective leaders and provide the support needed to take educated risks and be successful most of the time.
In addition to these four things you should do to grow leaders, it is critical to set aside the time required to teach, model by example, and talk about how leading is actually done well. Many people are told to learn leadership skills by being thrown into situations that require the ability to lead. A 'survival' mentality may not get the result you are after. The people who are the best at growing leaders spend significant time developing those leadership skills in others.
I think you will find that the folks who are the best at growing leaders had someone who supported, taught, coached, trained, and helped them learn how to leverage their leadership talent.
Ask them.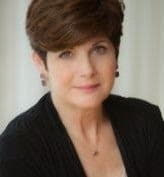 Joni Daniels is Principal of Daniels & Associates, a management training and development consulting practice that specializes in developing human resources in the areas of leadership and management training, interpersonal effectiveness and efficiency, skill- building, and organizational development interventions. With over 25 years of experience, she is a sought after resource for Fortune 500 clients, professional organizations, higher education, media outlets and business publications. Joni can be reached at http://jonidaniels.com