A stock market crash could be caused by an unexpected calamitous event, known as a "black swan" in the investment world, spurring a huge sell-off to end the current bull run that began in March 2009 and ranks as the longest and biggest in history.
Traditionally, a stock market crash is a sudden plunge during a single trading day or several days that is much more severe than a correction, which occurs with a drop of more than 10 percent from a 52-week high in major U.S. indexes: the Dow Jones Industrial Average, the Standard & Poor's 500 and the NASDAQ. While corrections may occur in days, weeks or months, a stock market crash comes abruptly, such as the four-day dive of 25 percent that began on October 24, 1929 and launched the Great Depression.
At the time, the Dow Jones Industrial Average lost $30 billion in market value, equaling close to $400 billion today. Two other big U.S. stock market crashes have occurred. The first one took place in 1987, with the largest one-day plunge in history of 23 percent on "Black Monday," Oct. 19. The second took place in 2008 amid excess use of mortgage-backed securities and a real estate bubble that was ready to burst.
A market collapse also can stem from a longer-term drop, such as the one that occurred in 1999-2000 during the dot-com boom. Normal valuations no longer served as a rational basis to explain soaring stock prices, particularly of internet companies that found eager buyers even as the companies were losing money.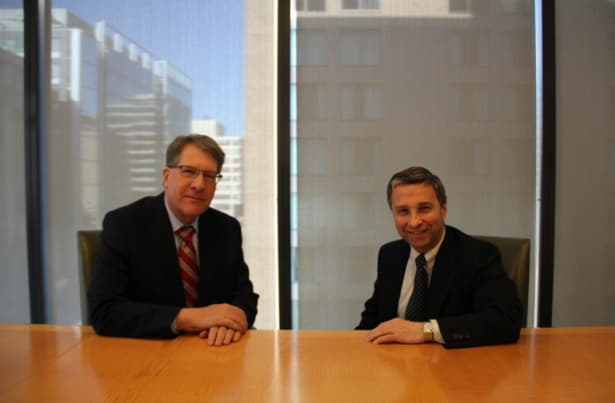 Paul Dykewicz interviews Bob Carlson (left), who leads the Retirement Watch service and chairs the Board of Trustees of Virginia's Fairfax County Employees' Retirement System.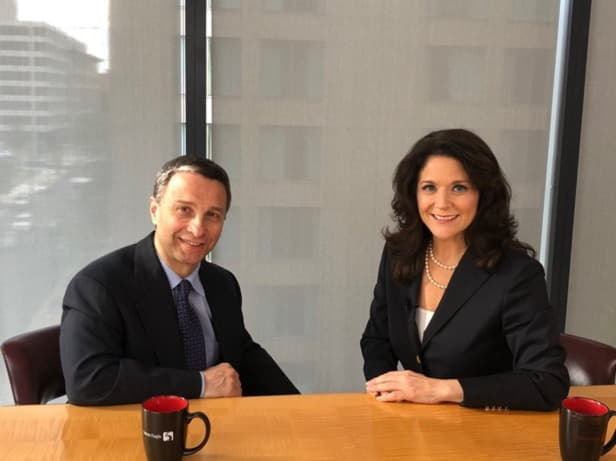 Paul Dykewicz interviews Hilary Kramer, whose new 2-Day Trader service has notched profits in 81 percent of its trades for an average return of 9.65 percent since its launch last July.
To read the rest of Paul's weekly investment column, please click here.
Paul Dykewicz, www.pauldykewicz.com, is an accomplished, award-winning journalist who has written for Dow Jones, the Wall Street Journal, Investor's Business Daily, USA Today, the Journal of Commerce,Seeking Alpha, GuruFocus and other publications and websites. Paul is the editor of StockInvestor.com and DividendInvestor.com, a writer for both websites and a columnist. He further is the editorial director of Eagle Financial Publications in Washington, D.C., where he edits monthly investment newsletters, time-sensitive trading alerts, free e-letters and other investment reports. Paul previously served as business editor of Baltimore's Daily Record newspaper. Paul also is the author of an inspirational book, "Holy Smokes! Golden Guidance from Notre Dame's Championship Chaplain," with a foreword by former national championship-winning football coach Lou Holtz.The book is endorsed by Joe Montana, Joe Theismann, Ara Paseghian, "Rocket" Ismail, Reggie Brooks, Dick Vitale and many others. Follow Paul on Twitter @PaulDykewicz.