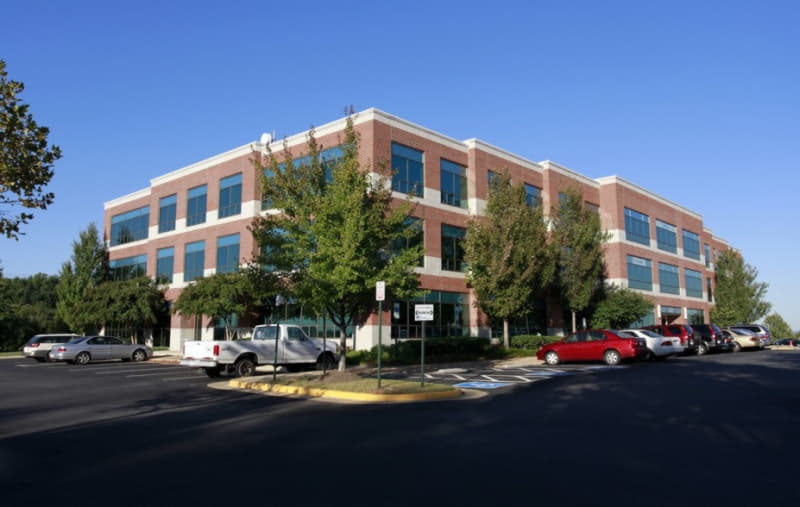 The management division of Edge, a full-service commercial real estate firm with offices in Washington DC, Virginia, Maryland and Pennsylvania, has been selected to provide property management and engineering services for Signal Hill Office Building, a 62,000 square foot, three-story office building on Route 7 in eastern Loudoun County, Virginia. Christina Martin, Director of Property Management,will oversee the property management team and Shaun Comer, Director of Engineering, will direct the facilities and engineering team. "We were quickly impressed by the genuine quality of the EDGE management team," said Brian Gault, asset manager for the developer/owner.
The three-story building located at 21335 Signal Hill Plaza, Sterling, VA has direct access to Route 7 and excellent visibility at the prominent intersection of Route 7 and Potomac View Road. Northern Virginia Community College (NOVA) and George Mason University (Mason) are long-term, major tenants along with two smaller tenants that were once part of the continuing CoOffice program of 17 private offices with shared amenities. The building is a short walk to the popular Cascades Overlook restaurants, Harris Teeter, and the new Shoppes at Potomac Crossing, which provide attractive amenities for the tenants at Signal Hill Office.
Edge is a commercial real estate firm providing a full complement of advisory, leasing, investment sales, management, construction, property management and engineering services to clients throughout the Washington, D.C., Maryland, Northern Virginia, and Pennsylvania marketplaces. Founded in 2007, the company currently leases and manages more than 8.5 million square feet of commercial office, flex/office, industrial/warehouse, retail and mixed-use space. Visit www.edgecre.com.
Signal Hill Office is a 62,000 SF education and technology office building prominently located in vibrant Loudoun County, Virginia and strategically located adjacent to the Northern Virginia Community College Loudoun Campus. Visit https://www.signalhilloffice.com/.