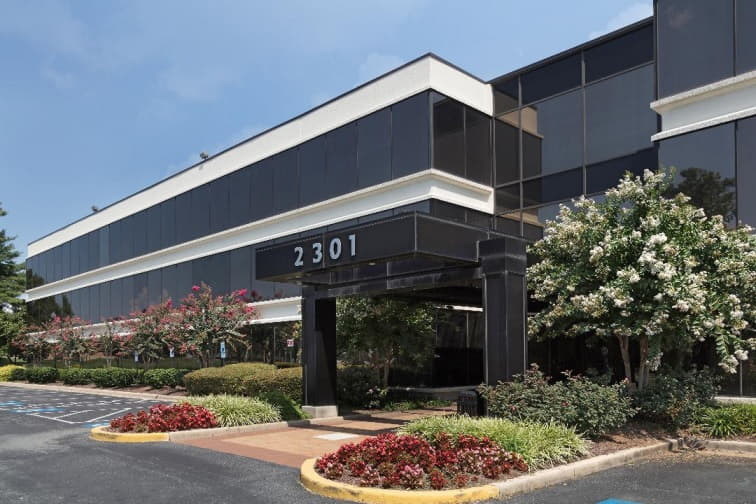 Edge, a full-service commercial real estate firm with offices in Washington D.C., Virginia, Maryland and Pennsylvania, has brokered the sale of 2301 Research Boulevard, a three-story, 93,000 square foot commercial office building in the Rockville section of Montgomery County for $9.25 million. Edge's Capital Markets team, led by Joe Friedman and Haley Goeller, along with the landlord advisory team of Ken Fellows and Rob Pugh represented the seller, a major life insurance company in this transaction. The buying entity was Hypnos Solutions LLC, an investment group based in India with an office in Texas.
Constructed in 1973 and renovated in 1998, the medical and professional building was approximately 67% leased and a lender-owned REO asset at the time of the transaction. The rent roll included a solid base of medical tenants including Children's First Pediatrics and Capital Women's Care and just recently added regional exterior remodeling firm Presidential Exteriors. Situated on a 5.19 acre site near the intersection of Research Boulevard and Research Place, the building featured a desirable 4.00 per 1,000 parking ratio and prominent visibility along Research Boulevard.
"The suburban office market is ripe with opportunities to acquire assets at a basis that allows for capital reinvestment and innovative asset management strategies. These efforts are resulting in a turn-around of underperforming office assets and an evolution of the suburban office product category. The buyer identified this opportunity and recognized the tremendous upside potential," explained Joe Friedman, Partner of Capital Markets at Edge. "This section of Rockville is experiencing a consistently-improving amenity base and growing population density along with its proximity to major demand drivers such as Adventist Shade Grove Hospital and the bio-tech/life sciences corridor. A new owner, committed to elevating 2301 Research Boulevard to a higher quality office product that offers both affordability and convenience can realize long-term value with this strategically-positioned asset."
2301 Research Boulevard is located 1.5 miles from Interstate 270, 10 miles from Bethesda and just over 20 miles from downtown Washington, D.C. Nearly 125,000 people reside within a three-mile radius of the building including more than 45,000 households with a median income exceeding $110,000. The Shady Grove Metro Station is less than three miles away.
Edge is a commercial real estate firm providing a full complement of advisory, leasing, investment sales, management, construction, property management and engineering services to clients throughout the Washington, D.C., Maryland, Northern Virginia, and Pennsylvania marketplaces. Founded in 2007, the company currently leases and manages more than 8.5 million square feet of commercial office, flex/office, industrial/warehouse, retail and mixed-use space. Visit www.edgecre.com.