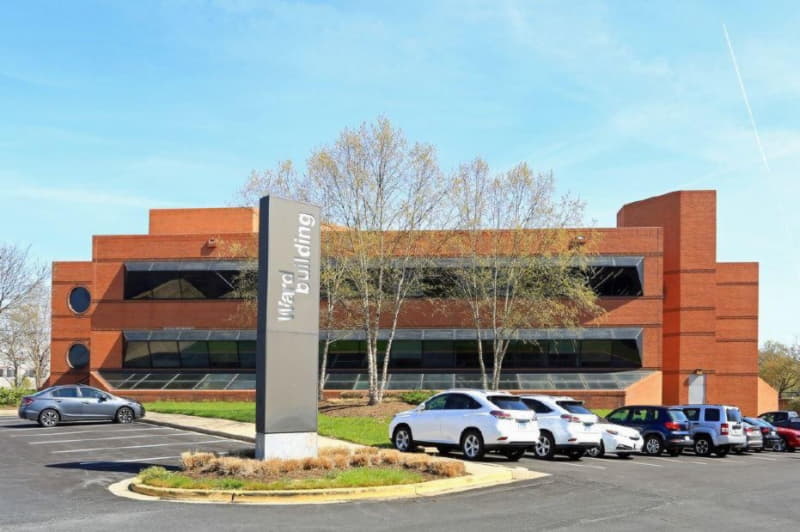 Edge, a full-service commercial real estate firm with offices in Washington D.C., Virginia, Maryland and Pennsylvania, has brokered a lease with Rockville Housing Enterprises for 4,596 square feet of space within 1300 Piccard Drive, bringing the 90,000 square foot commercial office building to 100% occupancy. Kenneth Fellows and Robert Pugh, both Partners, Advisory Services for Edge, represented the landlord,Ward Office Building I, LLC, in this transaction. The tenant was represented by Genevieve Woche of Promark Partners.
Known as the Ward Office Building, 1300 Piccard Drive is a three-story building situated in the Rockville section of Montgomery County. Featuring 28,000 square foot floorplates, a two-story atrium and 300 free parking spaces, it is located adjacent to W. Gude Drive and overlooks Interstate 270. Two stations on the Brunswick Line of the Maryland Rail Commuter system - Rockville and Washington Grove - are located less than four miles away.
Rockville Housing Enterprises is an independent entity created by the Mayor of Rockville and the Montgomery County Council to investigate the need for building and administering public housing in the city.
"Rockville Housing Enterprises is the latest tenant to recognize the outstanding corporate advantages provided by 1300 Piccard Drive given its large floorplates, plentiful nearby amenities and central location in Montgomery County," stated Robert Pugh of Edge.
"We successfully brought this asset to full stabilization with a mix of corporate, professional services and users that serve the residents of Montgomery County in an accelerated timeline," added Kenneth Fellows of Edge.
Edge is a commercial real estate firm providing a full complement of advisory, leasing, investment sales, management, construction, property management and engineering services to clients throughout the Washington, D.C., Maryland, Northern Virginia, and Pennsylvania marketplaces. Founded in 2007, the company currently leases and manages more than 8.5 million square feet of commercial office, flex/office, industrial/warehouse, retail and mixed-use space. Visit www.edgecre.com.