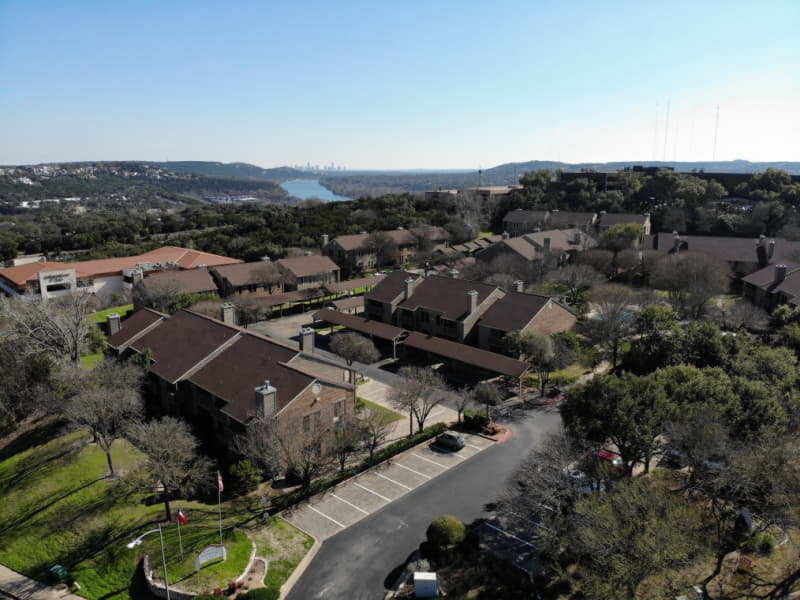 37th Parallel Properties Investment Group is pleased to announce the acquisition of a 3-property portfolio in Austin and San Antonio, Texas on behalf of their investors and family office partner. The acquisition marks the firm's reentry into the Austin market, a target investment market for 37th Parallel, ranked as the "#1 Place to Live" by US News & World Report for the past three years. This is the firm's sixth acquisition in San Antonio, bringing their portfolio in the metro to over 1,100 units.
The properties include:
Bridgehead Apartments, a 128-unit, garden-style, multifamily community in Austin, TX
Melrose Place Apartments, a 132-unit, garden-style, multifamily community in Austin, TX
Tradewinds Apartments, an 84-unit, garden-style, multifamily community in San Antonio, TX
"Owned and operated by a local family for over two decades, these assets have benefited from superb long-term ownership," said Dan Chamberlain, Managing Partner and Chief Operating Officer. "Having purchased a previous deal from the same family, we were thrilled when they approached us with the opportunity to work together again."
Bridgehead sits in an irreplaceable location in the hills of the coveted Westlake area of Austin, providing residents with exceptional canyon and greenbelt views of the Texas Hill Country. The property, built in 1985, features a mix of one- and two- bedroom units, balconies, and multiple greenspaces with covered porch swing and gazebo-style seating from which to enjoy the expansive vistas. Residents also enjoy exclusive, direct trail access to the Pennybacker Bridge Overlook Trail and Shepherd Mountain.
Melrose Place, also built in 1985, consists of 132 duplex and fourplex units with large floorplans averaging 909 square feet. The property sits less than one mile from both the 7,000 employee Apple Americas Operations Center and the site of the upcoming $1 billion Apple campus projected to employ 15,000. 37th Parallel will perform asset management services for Melrose Place for a family office based in Minneapolis, Minnesota.
The surrounding areas of both properties are notoriously difficult to develop due to strict environmental development codes and the perpetual preservation of large tracts of land. "The supply-demand dynamic, with no new units under construction within a 6-mile radius of Bridgehead, and only 72 units within a 4-mile radius of Melrose Place, creates a high barrier-to-entry that further bolsters our investment thesis," says Chamberlain. "Rents in the Northwest Austin submarket, where both deals are located, rose 6.6% during the last twelve months, which is the highest growth rate in the metro. This growth, along with a metro-best submarket occupancy of 94.3% and in-place rents 20% below their respective competitive sets, is ideal for our value-add investment strategy."
Tradewinds is in the Windcrest suburb of Northeast San Antonio. Built in 1983, the property features a mix of one- and two- bedroom units and townhomes. Community amenities include a pool with sundeck and an expansive picnic area with barbecue grills. "Tradewinds is located within a 3-mile radius of two other assets managed by 37th Parallel, which will provide operating efficiencies for this property and our other portfolio assets nearby," says Chamberlain. "Furthermore, due to the portfolio-nature of this transaction, we believe our acquisition basis for all three assets is lower than if each was purchased individually, further insulating the investment and providing the opportunity for strong, risk-adjusted returns."
All three deals were 97.6% occupied or higher at the time of acquisition.
This acquisition also marks the first investment from 37th Parallel's inaugural fund. The fund vehicle, launched in November 2019, seeks to acquire value-add and core-plus multifamily real estate in the Southeast and Texas. "We are thrilled to be able to invest in this project on behalf of our fund investors. This investment is ideal for the fund's mandate of investing in multifamily assets acquired below replacement costs in attractive markets with capital needs and value-add potential," says Chad Doty, Managing Partner and Chief Executive Officer.
The acquisition was funded with new investor equity and will benefit from long term, capped, floating-rate agency debt financing, arranged by Cutt Ableson and Colin Marusak out of Berkadia's Houston office. The properties will be managed on-site by Roscoe Properties, based in Austin, who manage over 15,000 units in the Austin metro area and over 38,000 units overall. 37th Parallel extends its appreciation to Charles Cirar, Michael Wardlaw, and Colin Cannata of CBRE's Texas Multifamily Team, who represented the Seller in the transaction.
ABOUT 37TH PARALLEL PROPERTIES
37th Parallel Properties is a privately-held, multifamily real estate investment firm based in Richmond, VA. Founded in 2008, 37th Parallel has acquired and managed over 4,996 units and completed transactions totaling $545 million across the Southeast and Texas on behalf of high net worth, family office, and institutional investors. To learn more, visit www.37parallel.com.