The newly promoted lawyers, Katherine Sanoja, Pablo Mori, and Gary Shaw, are talented practitioners and uniquely qualified to handle the firm's high-stakes and precedent-setting cases.
GST LLP, an international dispute resolution boutique ranked among the Top 100 International Arbitration Firms in the world, announced that three associates have been promoted to counsel and senior associate positions amid continued growth and increased demand for the firm's legal services.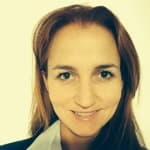 Katherine Sanoja has worked with the practice, including its predecessor for eight years. Her institutional knowledge will come in handy as Counsel, where she will be responsible for overseeing GST's defense of Pakistan in a multi-billion dollar dispute, among other cases. She will also support and ensure the smooth day-to-day operations of GST's thriving Miami office. Fluent in multiple languages, Katherine specializes in complex international disputes under the rules of the International Chamber of Commerce (ICC), International Centre for Dispute Resolution (ICDR), International Centre for Settlement of Investment Disputes (ICSID) and the Arbitration Rules of the United Nations Commission on International Trade Law (UNCITRAL). Over the years, Katherine has built her reputation as a leader in the international law community through notable appointments to prominent industry organizations - such as when she served as Chair of the Legislative Committee for the International Section of the Florida Bar - and as an expert panelist and moderator for numerous conferences. She is also a highly engaged member of the Miami community, dedicated to local arts and culture organizations as well as human and civil rights causes.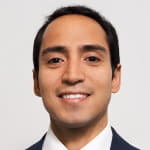 Promoted from Associate to Counsel, Pablo Mori is based in the firm's headquarters in the District of Columbia. He will help lead and manage GST's Spanish-language practice, including disputes in Peru, Colombia, and Honduras. Given his distinct familiarity with the Peruvian market, Pablo is set to spearhead case efforts in the country expanding upon the firm's dominance in the region. In the last 12 years, Pablo has represented private and State entities in various arbitration proceedings seated in the USA, Latin America and Europe, including disputes valued at over US$5 billion. Pablo has high-level experience in controversies related to oil and gas, big infrastructure, insurance and health disputes, as well as investment disputes governed by Bilateral Investment Treaties (BITs) concluded by Spain, Netherlands, Switzerland, Venezuela, Pakistan, Peru, Argentina, Chile, Honduras, among others. Pablo has been ranked as "Associate to Watch" and "Next Generation Lawyer" by Chambers and Partners (2018-2019) and Legal 500 (2015-2019) respectively in Arbitration for Peru.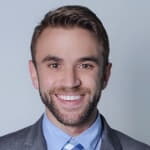 Rounding out the recent group of promotions is Gary Shaw, named Senior Associate. Based out of the firm's Washington D.C. office, Gary's new role will see him take on more leadership responsibilities in both ICSID cases and matters related to award enforcement. Previously as an Associate at GST, Gary acted as counsel in various arbitrations arising out of disputes related to the Foreign Sovereign Immunities Act, the New York Convention and other foreign legal matters.He maintains an active practice in federal courts across the United States and is licensed to practice law in Virginia and Washington, D.C. Gary is a graduate of the George Washington University Law School, where he served as executive managing editor of The George Washington International Law Review (GWILR). His writings on international law have been published in the GWILRand for Oxford Academic's Arbitration International.
"All three attorneys have made immense contributions to the field and our firm," said Quinn Smith, managing partner at GST. "We are excited for them, and committed to supporting their career development."
"They are creative, enthusiastic and dedicated to the growth of the practice," responded Ignacio Torterola, partner at GST. "Each of them also shares in our standards of excellence."
ABOUT GST LLP
Founded in 2009, GST LLP is an international dispute resolution firm with offices in Washington, D.C., Miami and a foreign law desk in London. The firm has represented global companies, governments and private client parties in Latin America, Europe, Asia and the Caribbean. GST LLP has been ranked among the Top 100 International Arbitration Firms around the world by industry outlets such as Global Arbitration Review and comes highly recommended from Legal 500 and other publications. The firm's areas of practice include International Arbitration, Public International Law, International Litigation and Mediation. To learn more visit us on Linkedin, Twitter or at gstllp.com.