You went for that promotion at work but you didn't get it. How do you handle disappointment? The way you manage the frustration of not getting that anticipated promotion is as important as your ability to celebrate your success when you do achieve that professional advancement. Sulking, moping and complaining reflects badly and has the tendency to create a poor image. The ability to take disappointment in stride and move forward is a trait most employers look for in valuable performers.
How can you handle the disappointment with grace?
STRATEGIES:
Be Discrete - Don't broadcast your plans with everyone or tell people that you are a perfect fit for the job. It will set you up for some awkward conversations later. Anger, sadness, brooding or sarcasm can indicate to others your inability to rebound. These kinds of behaviors don't reflect well on you and can have a negative impact the next time you go for a promotion.
Smile - Most people do not want to work with people who gripe. They prefer to work alongside of those who are upbeat, look for solutions, develop a team spirit and focus forward. Listen to your words and keep an eye on your behaviors. Yes, it's challenging in tough times. But that's what leaders look want to see.
Get Objective & Reliable Feedback - Ask for information that will help you improve and grow in areas where you are seen as needing development. Not doing anything to address what others view as areas that need improvement will hurt you the next time you apply for a promotion. Ask people how they see you and what you need to do to be seen as a stronger candidate. Then – do those things!
Connect Differently - The more people in your organization who know you and the talents you bring to the job, the better. Include people in your network who are different from you: those in other departments, folks who are different ages and come from a wide variety of backgrounds. Look for common bonds and enlist those people as professional allies.
Have a Mentor - Seek out someone you can trust to provide honest feedback on how you need to develop within your organization. Ask them to be candid and then be open to different opportunities that they may suggest. There may be numerous ways for your career to progress.
Make a Move - If making a move laterally or taking on a different kind of project will allow you to develop some new skills, seriously consider it. It shows others you are open to learning, are focused on the needs of the organization, and can drop the ego.

Promotions don't always happen when you want them to. Forget about what you were told, promised, or assured. Especially during times of upheaval and change (like now!). Rather than focus on the promotion that someone else got, be patient and concentrate on what you're doing.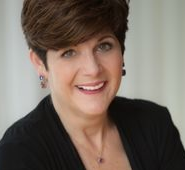 Nationally recognized consultant, trainer, author and professional speaker Joni Daniels is Principal of Daniels & Associates, a management consulting practice that specializes in developing people in the areas of leadership and management, interpersonal effectiveness and efficiency, skill- building, and organizational development interventions. With over 30 years of experience, she is a sought after resource for Fortune 500 clients, professional organizations, higher education, media outlets and business publications. Joni can be reached at http://jonidaniels.com