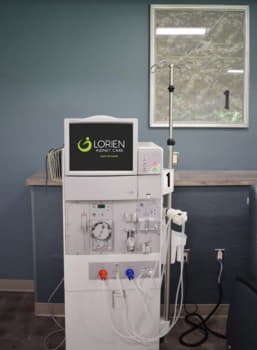 Lorien Health Services has opened Maryland's first residential onsite dialysis center in its Harmony Hall assisted living community campus. Lorien Kidney Care was founded to cohesively address the complex healthcare needs of patients with chronic kidney disease at the Lorien Harmony Hall and Lorien Columbia facilities and will also serve the surrounding community.
"By offering this service on our campus," said Harmony Hall Executive Director Debbie Gallagher, "residents receive dialysis in a beautiful, comfortable, and familiar setting. Keeping these services onsite reduces risk for our residents since they no longer have to endure transportation to and from the dialysis center, as well as inclement weather conditions, because the center is within the same building. This improves continuity of care and gives residents and their families additional peace of mind."
The innovative dialysis stations on the new unit are equipped with massage chairs, optional heating, and individual television screens.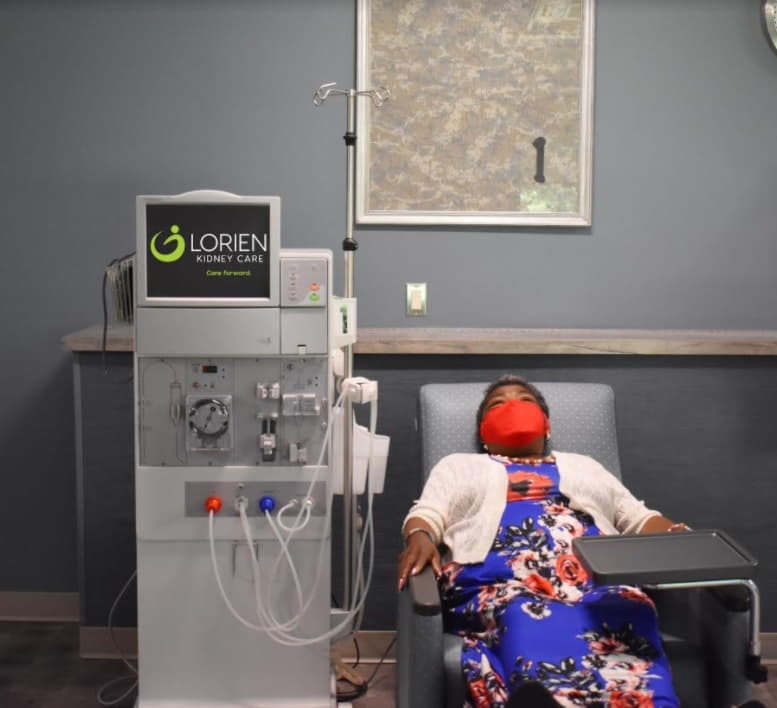 "At Lorien Health Services we are always looking for innovative ways to deliver holistic, quality care that improves our residents' quality of life," said Gallagher. "Kidney disease can be complex, and the time-intensive nature of dialysis can be stressful for patients and their families. We thought: 'If we can make dialysis convenient, and deliver it in a relaxing, lovely setting, we can reduce this stress and hopefully make the experience more enjoyable.'"
The Lorien Kidney Care team coordinates and manages onsite dialysis services that deliver outstanding patient outcomes. The experienced team of doctors, registered nurses, certified technicians, licensed social workers and registered dieticians is led by Medical Director Ajay Kumar, MD, of Mid-Atlantic Nephrology Associates.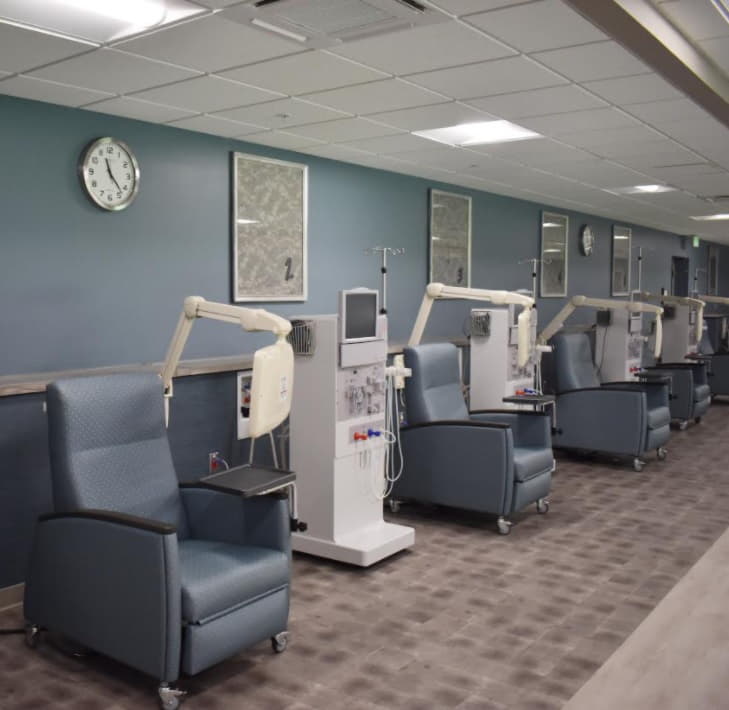 "Lorien Kidney Care is just one more way the Lorien team is leading the way in senior care. Coordinating kidney care onsite results in greater consistency of care, exceptional health outcomes, and happier, healthier residents," said Gallagher. "And that's what we all want for our seniors."
About Lorien Health Services
Lorien Health Services is a family-owned and operated assisted living, residential services, and nursing home company. An industry innovator, Lorien operates nine facilities in Baltimore, Carroll, Harford, and Howard counties, as well as two additional services, Lorien at Home and Lorien Kidney Care, as an extension of the local community. Lorien believes in knowing its neighbors and designing facilities and services to support them. The company employs more than 2,078 Marylanders and strives to be the employer of choice while helping to sustain Maryland communities.
Lorien was recently voted "Best Elder Care" company in The Baltimore Sun and "Best Assisted Living Facility" and "Best Health System" in The Daily Record. It was also named a "Health Care Hero" by The Daily Record for its advancements in nursing care and received the top recognition nationally in McKnight's "Excellence in Technology Awards" for its emphasis on quality care. For more information please visit: https://www.lorienhealth.com.