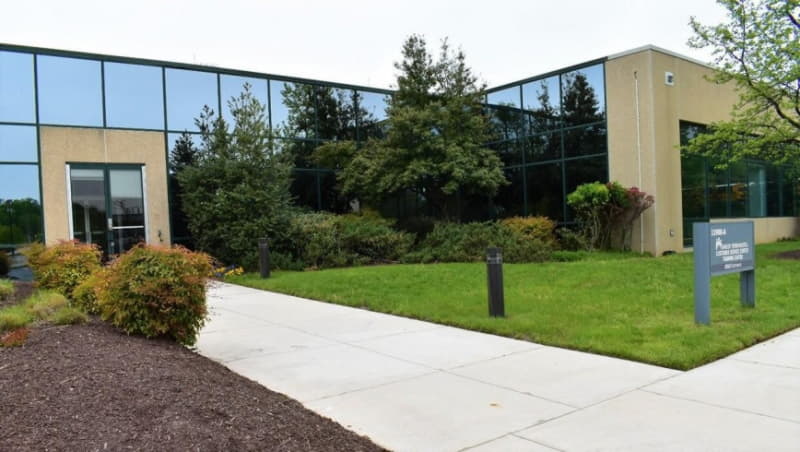 Edge, a full-service commercial real estate firm with offices in Washington D.C., Virginia, Maryland and Pennsylvania announced that Eagle Bancorp, Inc. has signed a 27,552 square foot lease at WesTech Business Park in Silver Spring, Maryland. Kenneth Fellows and Robert Pugh, both Partners, Advisory Services for Edge, represented the landlord, DSC Partners, LLC. Peter Rosan and Theo Slagle of Cushman & Wakefield represented the tenant in this lease transaction.
Headquartered in Bethesda, Maryland, Eagle Bancorp, Inc. is the holding company for EagleBank, a financial institution that operates 20 branch locations throughout the suburban Maryland, Washington, D.C. and Northern Virginia region. Founded in 1998, EagleBank provides a broad range of commercial business banking services with expertise in commercial real estate, commercial and industrial and residential mortgage lending. The space will be utilized by the bank for general office, operational and administrative functions.
DSC Partners, LLC acquired the asset late in 2019, as part of a larger portfolio in Montgomery County, Maryland totaling 1.3 million square feet. Edge handles the leasing for WesTech Business Park, Meadows Corporate Center and Calhoun Center on behalf of DSC Partners, LLC and inclusive of this acquisition.
"11900 Bournefield Way emerged as the winner of this real estate search based on the asset's space flexibility to accommodate several uses, combined with its convenient location approximately 10 miles from the Bethesda headquarters of EagleBank," stated Ken Fellows of Edge.
WesTech Business Park is positioned approximately three miles from the Intercounty Connector (MD Route 200), MD Route 29, as well as less than five miles from Interstate 95 and within close proximity to restaurants, shops and the new Adventist HealthCare White Oak Medical Center.
"Another major consideration was the building's central location near the EagleBank branch network located throughout suburban Maryland extending into Northern Virginia and the District of Columbia," added Robert Pugh of Edge. "The flexible configuration of 11900 Bournefield Way has enabled it to capture tenants engaged in various industry sectors including professional services, healthcare and technology."
Headquartered in Washington, D.C., DSC Partners, LLC is a full-service real estate investment company that owns and manages a diversified portfolio of Class "A" commercial office buildings, flex/office and warehouse/industrial assets throughout Washington, D.C., suburban Maryland and Virginia. This includes more than 45 buildings comprising approximately 3.4 million square feet of space.
Edge is a commercial real estate firm providing a full complement of advisory, leasing, investment sales, management, construction, property management and engineering services to clients throughout the Washington, D.C., Maryland, Northern Virginia, and Pennsylvania marketplaces. Founded in 2007, the company currently leases and manages more than 8.5 million square feet of commercial office, flex/office, industrial/warehouse, retail and mixed-use space. Visit www.edgecre.com.