New Renderings Reveal a Building of 'Firsts' with Soaring Ceilings, Luxe Lounge Space and Historic Touches Reminiscent of Storied Past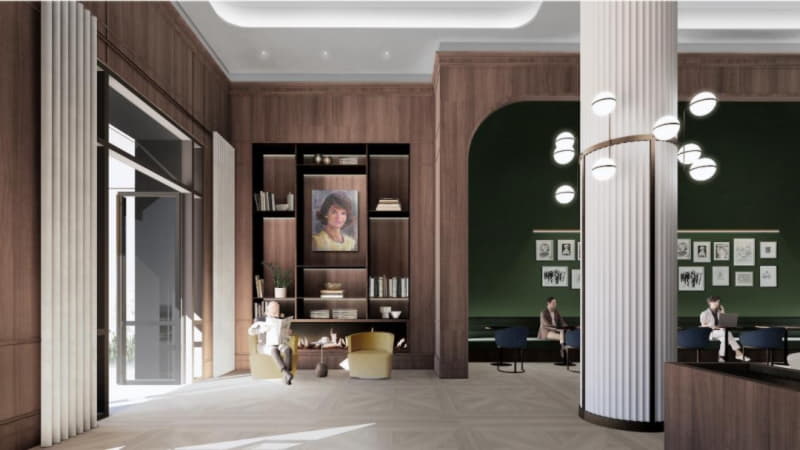 Marx Realty (MNPP), a New York-based owner, developer and manager of office, retail and multifamily property across the United States, announced that construction is underway at The Herald building in Washington, DC. The firm has begun a $41 million transformation that will bring a first-of-its-kind hospitality-infused aesthetic to the Washington, DC office market. The significant upgrades will combine form and function as well as health and wellness. Asking rents will be in the $60-74 psf range and construction is expected to be complete in early Spring 2021. Marx Realty acquired the 114,000-square-foot building in April 2020 and is seeing strong demand from Fortune 500 companies, associations and various technology firms, among others.
"It's exciting to see the new face of The Herald come to life as construction begins in earnest," said Craig Deitelzweig, president and CEO of Marx Realty. "Our reputation for having pioneered a hospitality-infused ambiance in office buildings is well-known and we're seeing significant interest from a variety of high-profile tenants seeking a modern office space with a top-to-bottom sensory experience. The Herald will bring a new brand of workspace to the DC market with meaningful updates designed to pay homage to the building's incredible ceiling heights and past life as home to the Washington Herald's printing and office operations."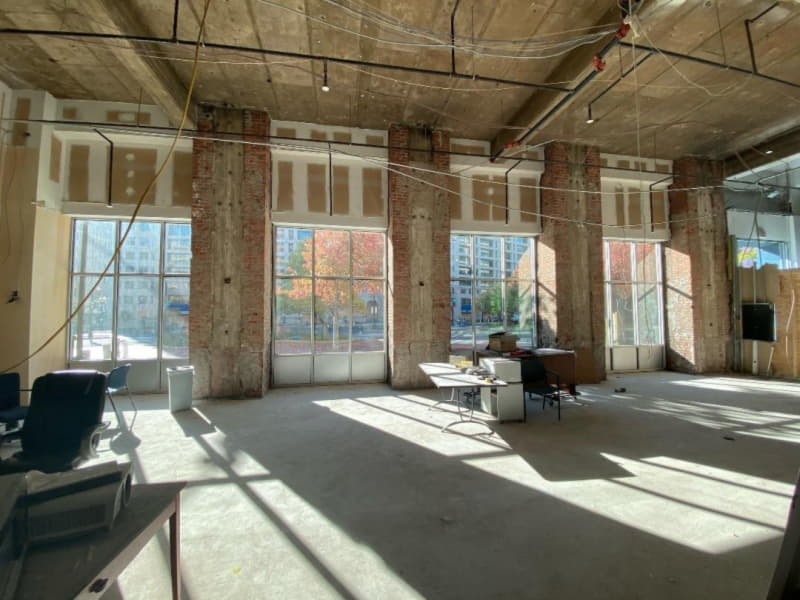 The Herald was built in 1923 in a Beaux Arts style and is the former home of the printing presses and offices of the Washington Herald Examiner, where Jacqueline Kennedy Onassis (then Bouvier) once worked as the "Inquiring Camera Girl," both as a photographer and reporter. Marx Realty will build on the historic elements of the building, including an updated entry portal with an intimate foyer that opens to an expansive lobby with a striking floor-to-ceiling copper and glass wall inspired by traditional linotype printing machines.
A uniformed doorman will attend the oversized wooden entry doors in another nod to the hospitality aesthetic as the entry, foyer and lobby come together to effectively blur the lines between a commercial office asset with wellness undertones and a luxury hotel product with a welcoming vibe. The lobby space will boast walnut wood and copper accents, ample seating areas and soaring 22-foot ceilings. Tenants and guests will be welcomed with mood music and Marx Realty's signature scent infused throughout the building– a sensory experience similar to the world's finest hotel properties.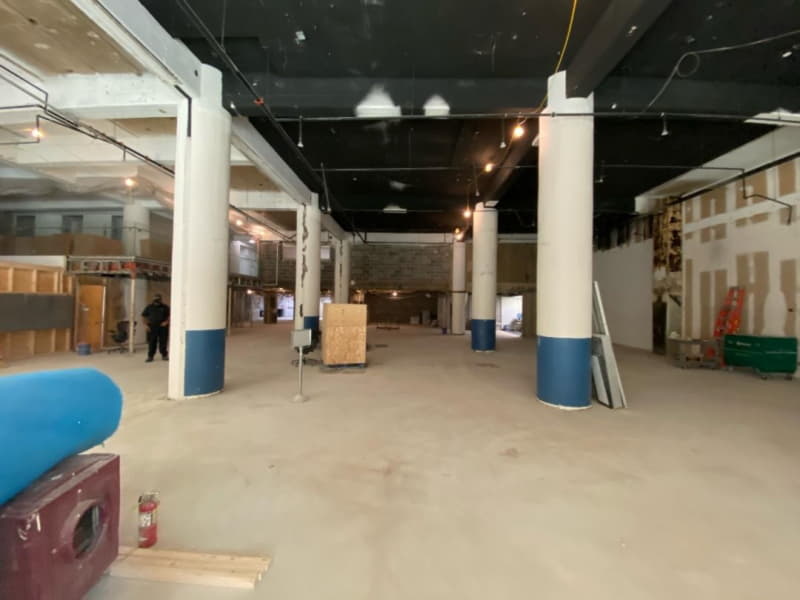 "This building and its one-of-a-kind hospitality aesthetic will represent a new benchmark for office buildings in the DC market," continued Deitelzweig. "It will translate the rich and important history of The Herald to a warm and welcoming workspace ideal for current and future generations of office tenants in governmental affairs, media, technology and financial services. The incredible ceiling heights are unheard of in this market and will serve as a significant differentiator at The Herald as tenants continue their return to the office."
The level of detail is stylish and functional at every turn. A 40-seat board room and well-appointed 8,800-square-foot Bouvier Lounge on the ground floor, adjacent to the European style cafe will round out a total package of hotel-like ambiance giving tenants an inspirational experience from the time they enter and throughout their entire day. From historic photos, curated artwork and newspaper printing memorabilia to the brass and copper elements, a cafe and a fireplace, the club floor combines contemporary style with the building's storied past. The seating spaces feature velvet banquettes with antimicrobial properties while a café with outdoor seating gives tenants and guests an al fresco option.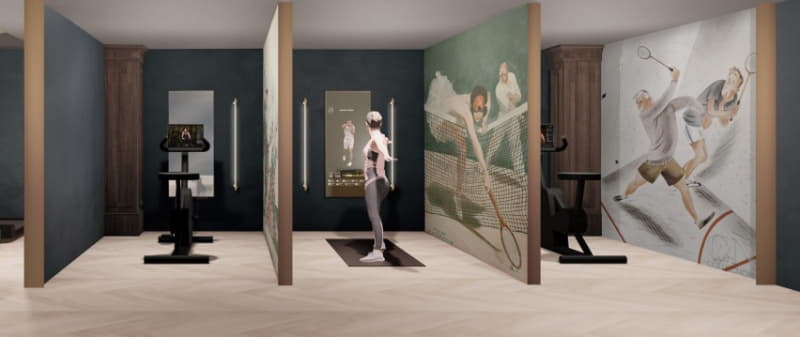 The fitness center -- Press Fitness – will feature boxing, private workout rooms with individual pelotons and Mirror fitness system, and an overall aesthetic that combines classic and contemporary touches and speaks to the building's rich history. The doorman and club floor personnel will work in tandem to reduce the need for tenants and visitors to come in contact with surfaces. Marx Realty's proprietary Marx Connect software interface will be implemented in order to minimize physical interaction and offer every convenience through a touch of your phone.
This project represents the next installment of the successful collaboration between Marx Realty and David Burns of Studios Architecture, continuing the hospitality-meets-office repositioning success at 10 Grand Central and 545 Madison Avenue, both in New York City.