It's often the things that don't get talked about that create the most damage and that is especially true on project teams.
A recent report found that fewer than one in five project leaders effectively engage in the critical conversations needed to solve the problems that most often derail projects. And there is a big difference between speaking up and speaking up well.
The five areas that derail a team's success that need to be discussed include:
Planning that is pulled from thin air – A project that has resource limits and deadlines set with no consideration for reality. They are pulled magically from tine air!
Invisible sponsors – Leaders who fail to provide any leadership, political clout, time, energy or interest in seeing a project through to completion.
Going around - People work around the priority-setting process and no one hold them accountable for doing so.
Silent dare - This is when neither the leader nor the team members admit that there are problems with a project, and they wait for 'someone else to speak up.
Absent membership - Team members are unwilling or unable to support the project, and the leaders are unwilling to talk about their failures candidly.

To speak effectively about these issues:
Don't water down your concerns. You want to really air the issue, not hide it from view.
Use phrasing that minimizes people's defensiveness. Talk about what is wrong, not why or who should be blamed.
Create an environment conducive to holding these difficult conversations. Repeatedly send a clear and public message that these conversations are crucial and that those who initiate them are highly valued. Those who take a chance on the new behavior or bringing up a difficult topic should be seen as heroes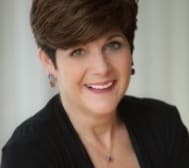 Joni Daniels is Principal of Daniels & Associates, a management training and development consulting practice that specializes in developing human resources in the areas of leadership and management training, interpersonal effectiveness and efficiency, skill- building, and organizational development interventions. With over 25 years of experience, she is a sought after resource for Fortune 500 clients, professional organizations, higher education, media outlets and business publications. Joni can be reached at http://jonidaniels.com