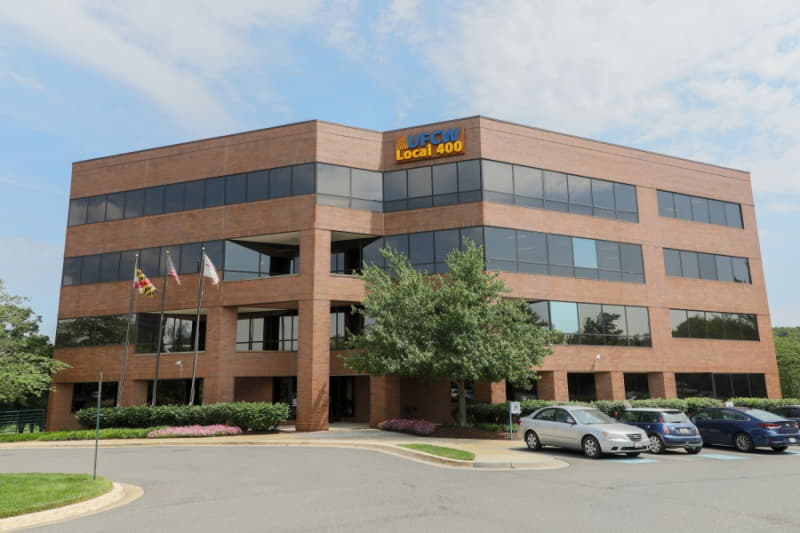 Edge, a full-service commercial real estate firm with offices in Washington D.C., Virginia, Maryland and Pennsylvania, has brokered a lease with Golden Key Group, LLC for 21,000 square feet of space within 8400 Corporate Drive in Landover, Maryland. The five-story, 150,000 square foot commercial office building is owned by Polinger Company. Kenneth Fellows, Partner, Advisory Services and Robert Pugh, Partner, Advisory Services, represented the landlord and Jeff Massie and Chris Coccaro of JLL represented the tenant in this transaction.
Headquartered in Reston, Virginia, Golden Key Group is a professional services firm that works with both federal and commercial clients to offer solutions with organizational and operational challenges. Founded in 2002, the company was recently awarded a contract from the U.S. Department of Commerce to manage personnel action request, payroll and employee benefit functions.
8400 Corporate Drive features a brick and glass exterior, an on-site fitness center, food service, shared conference facility and free surface parking available for 530 vehicles. The building is situated within proximity to US Route 50 and Interstate 95, with the New Carrollton Metro Station located less than three miles away. Downtown Washington, D.C. can be accessed in20 minutes.
"Government contracts continue to fuel the regional economy by injecting resources into companies throughout the greater Maryland, Northern Virginia and DC area, and the tentacles of this activity is far-reaching including in the commercial real estate industry," explained Kenneth Fellows of Edge. "Companies in this area have been historically benefited by their proximity to the Nation's Capital and, especially during this challenging year, the federal government is a significant economic driver. 8400 Corporate Drive has performed extremely well as evidenced by this recent leasing activity."
Edge is a commercial real estate firm providing a full complement of advisory, leasing, investment sales, management, construction, property management and engineering services to clients throughout the Washington, D.C., Maryland, Northern Virginia, and Pennsylvania marketplaces. Founded in 2007, the company currently leases and manages more than 8.5 million square feet of commercial office, flex/office, industrial/warehouse, retail and mixed-use space. Visit www.edgecre.com.