Jeffrey Rosen
Jeffrey S. Rosen, CPA, CGMA, MBA, is Co-Managing Partner at RS&F and focuses on firm strategy, team development, and client engagement. He works closely with RS&F's partner group to expand the firm's service offerings on behalf of current and future clients. On behalf of many clients, Mr. Rosen performs business advisory, consulting, and compliance engagements and has particular industry expertise in real estate, construction, healthcare, finance, business services, distribution, technology, and non-for-profit. Mr. Rosen chairs RS&F's firm initiatives and business development committees, manages the RS&F's strategic and marketing initiatives, oversees RS&F's human resources, information technology, and business development functions, and administers various aspects of the firms' operations.
Prior to joining RS&F, Mr. Rosen was a real estate developer with The Shelter Group, a national owner, developer, and manager of multifamily and senior living communities. Mr. Rosen was responsible for sourcing and advancing new deals within Shelter's market-rate development division. Mr. Rosen also worked as a financial analyst at The Bernstein Companies, the director of operations for Sphere Software Corporation, and a financial analyst for GE Capital. Within GE Capital, Mr. Rosen was a member of GE's Financial Management Program and worked at GE Capital Corporate and GE Financial Assurance.
Mr. Rosen has served on the board and committees for a variety of non-profit organizations, including Towson University, Comprehensive Housing Assistance, Inc. (CHAI), Maryland Council on Economic Education (MCEE), Association for Corporate Growth (Maryland Chapter), the Baltimore Symphony Orchestra, Woodholme Country Club, the Center Club, Robert H. Smith School of Business, and The Associated: Jewish Community Federation of Baltimore (Associated). Among his leadership appointments, Mr. Rosen has served as treasurer for CHAI, Association for Corporate Growth (Maryland Chapter), and Woodholme Country Club. Additionally, Mr. Rosen is currently the president of CHAI's Board of Directors, co-chair of the Center Club's Real Estate Connections and Healthcare Connections, and a member of Towson University's Board of Visitors, the Associated: Jewish Community Federation of Baltimore's Board of Directors, and Woodholme Country Club's Board of Governors.
Mr. Rosen is a member of the American Institute of Certified Public Accountants, Maryland Association of Certified Public Accountants, and American College of Healthcare Executives. He holds a Masters of Business Administration and Bachelor of Science from the Robert H. Smith School of Business at the University of Maryland, College Park and is a licensed Certified Public Accountant and Chartered Global Management Accountant.

Interview Questions:
Q1: As background for viewers who may not know about RS&F, give us the 30 second elevator speech about the work you and your team do.
Q2: What are the pros and cons of President Biden's tax plan?
Q3: Knowing that RS&F works with middle market businesses and ultra-high net worth families what do you think will be the lasting impact of the pandemic as we're starting to see the light at the end of the tunnel, hopefully?
Q4: How has RS&F fared since last March when the pandemic started?
Q5: You were recently awarded The Associated: Jewish Federation of Baltimore's Harry Greenstein Young Leadership Award. Tell us about your work with the Associated.
Connect with Jeffrey on LinkedIn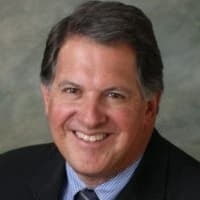 David Nevins is president & CEO of Nevins & Associates, a highly regarded strategic communications company and proactive public relations partner. The firm's regional and national client base is a unique mix of organizations across a variety of industries including: healthcare, professional service firms, finance, not-for-profits, distributors, state agencies, national media companies, technology, political and grassroots campaigns, real estate development, sporting events, and more.
With more than 30 years of experience in marketing, public relations, and community and government relations, David is a talented and seasoned executive. Prior to founding Nevins & Associates in 1983, David served as the Director of Marketing for both Towson University and the Baltimore Symphony Orchestra. In 2001, he was tapped by the CEO of Comcast to employ his marketing expertise as President of the company's regional sports network, Comcast SportsNet Mid-Atlantic. David is a Past President of the Board of Governors for the Center Club and is a former Chairman of the Board of Regents for the University System of Maryland, a position to which he was appointed by the Governor of Maryland. David has chaired the Maryland Public Broadcasting Commission and the Maryland Higher Education Loan Corporation, served as President of both the Jewish National Fund and the Towson Business Association and was a member of the PNC Bank board.
David is highly involved in the business, civic, and political communities, and his many years of active leadership in numerous organizations have built a network of contacts that he regularly puts to use for the firm's clients. For more information, visit www.nevinspr.com.
Recent press releases:
PPP and Stimulus Update – Consolidated Appropriations Act, 2021 – Part 2
New Stimulus Package Passed – December 21, 2020
PPP and Stimulus Update – Consolidated Appropriations Act, 2021
The Journey to a Data-Driven Organization Starts with Data Literacy
The Great Experiment: Remote Work and the New Reality of Real Estate
---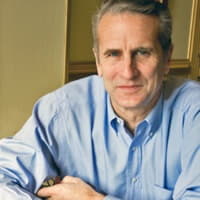 Edwin Warfield, CEO of citybizlist, conducts CEO Interviews.
If you're interested in a citybiz CEO Interview, please contact Edwin Warfield - edwin.warfield@citybuzz.co