Harmeet Singh
Harmeet Singh is the Chief Executive Officer at RateGain, one of the leading SaaS company for travel and hospitality that works with leaders in hospitality, car rental, airlines, cruise lines and tour operators processing over 240 Bn rates, and driving $13Bn in bookings , with a vision to be the leading revenue maximization operating system which fundamentally to drive acquisition, retention and wallet share expansion. Before this, Harmeet was an Executive Partner at MDP, where he worked with MDP's Telecom, Media and Technology (TMT) group to identify and evaluate potential investments in the cloud and information technology services industry.
Formerly, Harmeet was a President at j2 Global, Inc., where he led and managed the Cloud Services business, a $625M revenue division of j2 Global, Inc. The division comprises of various cloud-based SaaS and PaaS businesses focused on serving the MSP, SMB, and enterprise segments. Under his stewardship, revenues increased $175M through a combination of organic growth, global expansion, and acquisitions. Harmeet was responsible for the strategic direction, operational excellence and M&A activities of the division.
Harmeet has also held various leadership roles within SingerLewak LLP, a leading regional advisory and assurance firm. Throughout his career, Harmeet has participated in over 100 M&A transactions focused in the technology, media and telecom sector. Harmeet holds a Bachelor's in Finance and Accounting from California State University, Northridge.

Interview Questions:
Career | Your career recently included President at j2 Global and Executive Partner at Madison Dearborn Partners. Can you tell us about your career and the decision to join RateGain as CEO?
Founder | RateGain was founded by Bhanu Chopra. What were the key milestones prior to your joining RateGain?
RateGain Snapshot | Can you provide a snapshot of Rate Gain today? ie. number of hotel properties, countries, bookings partners...
Problems | What are the problems that Rate Gain is solving? Ie. competitive insights, rate parity, new demand partners….
Industries | Which industries is Rate Gain focused on?
Products | Can you provide an overview of Rate Gain's products?
Covid | What impact has Covid had on RateGain?
Success Stories | Can you provide some sample success case studies? Ie. The Hyatt Companies, The Marriott Hotels?
Acquisitions | RateGain's acquisitions have included DHISCO and BCV. Can you tell us about these acquisitions? Are there potential acquisitions in 2021?
Capital | In 2015, TA Associates invested in RateGain. Please provide a history of RateGain's financing?
Growth | What are the growth plans for RateGain?
Connect with Harmeet on LinkedIn
About RateGain:
RateGain is the #1 provider of SaaS products, which help travel, and hospitality companies make more revenue every day. RateGain offers products, which help with rate intelligence, cognitive revenue management, smart e-distribution, and brand engagement. For more information, visit www.rategain.com
Blogs:
See the Green Shoots of Recovery with Smart Distribution's latest addition "Future Demand"
Seven Tactics to Keep your Hotel's Distribution Healthy and Highly Profitable
Bespoke Strategies for Opening the Doors to the European Market
A New Era of Exploration is Coming to Hoteliers. Stay Tuned!
Perspectives with Paul Anthony, Commercial Excellence & Global Partnerships Sourcing Director, Hotelbeds
---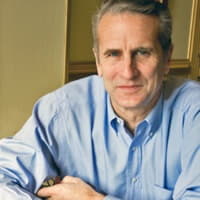 Edwin Warfield, CEO of citybizlist, conducts CEO Interviews.
If you're interested in a citybiz CEO Interview, please contact Edwin Warfield - edwin.warfield@citybuzz.co