Bob T. Cawley
With over 35 years of leadership experience in insurance brokerage, business and consulting, Bob Cawley serves as the President and Chief Executive Officer of RCM&D as well as the President of Unison Risk Advisors.
In conjunction with his leadership of RCM&D, Bob is the past chairman of Assurex Global and a current member of the Board of Directors. Assurex Global is an exclusive partnership of the most prominent independent agents and brokers in the world. In 2020, Bob led RCM&D through a strategic merger with Assurex Partner, the Oswald Companies, to form Unison Risk Advisors. Unison Risk Advisors is employee-owned and ranks among the 30 largest brokerage firms and among the top 5 largest independently owned firms in the country.
Bob has extensive knowledge and experience in business risk analysis, alternative risk financing, self-insurance, risk management and employee benefit consulting. Recognized as a strategic, forward-thinking industry leader, he has shared his insights nationally as an expert speaker covering a wide range of insurance topics such as the development of a professional services firm, solvency and regulatory matters, and the formation and management of client-owned captive insurance companies.

Interview Questions:
Q1: RCM&D has a long and storied history in Baltimore and throughout the mid-Atlantic region as a premier insurance broker and risk advisor. RCM&D made national headlines in late 2020 when you announced a strategic merger with Oswald Companies out of Cleveland, Ohio. Can you share with us how that agreement with Oswald Companies came to be and how it is impacting your business and your work for clients?
Q2: What are the benefits of the new combined company for your business, your clients and your employees?
Q3: RCM&D has been privately held throughout your 135+ year history. Can you talk about what drives that dedication to private ownership both for your clients and your team members?
(following merger, RCM&D and Oswald combined are 5th largest privately held brokerage and risk advisory firm in the U.S.)
Q4: You talked about the advantages of remaining privately held for your employees, can you share more about your overall company culture and they type of professionals you attract to your team?
Q5: Part of what sets your company apart is your commitment to industry specialization and there are a few areas where you have a very high level of industry expertise. Can you tell us about that and how that makes a different for your clients? (focused in Healthcare, Education (K-12 and Higher Ed), Construction, Real Estate, Professional Services, Manufacturing and Nonprofits)
Q6: In the mid-Atlantic region, RCM&D has a legacy of being extremely thoughtful and generous in your philanthropic endeavors. Can you tell us about your company philosophy on giving back?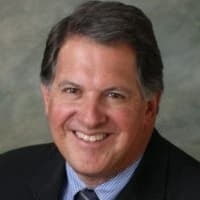 David Nevins is president & CEO of Nevins & Associates, a highly regarded strategic communications company and proactive public relations partner. The firm's regional and national client base is a unique mix of organizations across a variety of industries including: healthcare, professional service firms, finance, not-for-profits, distributors, state agencies, national media companies, technology, political and grassroots campaigns, real estate development, sporting events, and more.
With more than 30 years of experience in marketing, public relations, and community and government relations, David is a talented and seasoned executive. Prior to founding Nevins & Associates in 1983, David served as the Director of Marketing for both Towson University and the Baltimore Symphony Orchestra. In 2001, he was tapped by the CEO of Comcast to employ his marketing expertise as President of the company's regional sports network, Comcast SportsNet Mid-Atlantic. David is a Past President of the Board of Governors for the Center Club and is a former Chairman of the Board of Regents for the University System of Maryland, a position to which he was appointed by the Governor of Maryland. David has chaired the Maryland Public Broadcasting Commission and the Maryland Higher Education Loan Corporation, served as President of both the Jewish National Fund and the Towson Business Association and was a member of the PNC Bank board.
David is highly involved in the business, civic, and political communities, and his many years of active leadership in numerous organizations have built a network of contacts that he regularly puts to use for the firm's clients. For more information, visit www.nevinspr.com.
---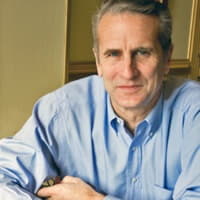 Edwin Warfield, CEO of citybizlist, conducts CEO Interviews.
If you're interested in a citybiz CEO Interview, please contact Edwin Warfield - edwin.warfield@citybuzz.co