When reflecting on your career, who are the people you admire?
For many it's the leaders who inspire by being visibly successful, quoted in publications, have lofty titles of recognizable companies, or have thousands of followers on social media.

And it might also be the people who gave you a chance. They hired you when you were untested. They gave you a project that was very visible. They asked for your input on a decision that mattered. They gave you feedback that was critical to your professional development.
These folks may not have been the best managers, the most gifted leaders, the most impressive visionaries, or even the nicest of people – but they gave you a chance to shine. And creating an opening for someone looking to break in and be recognized is a very substantial gift.
Don't kid yourself; as talented and as smart as you are, without someone opening the door to provide you with the chance to show what you can do, you are just another person who has taken a number and is waiting in line. Until your number is called, you are simply waiting for the chance to show what you've got to others, as well as to prove it to yourself.
Sometimes it's being given a second chance. Everyone makes mistakes but not everyone gets a chance to prove that they have learned from their mistakes. Someone has to give you the opportunity to show that a mistake is just that: a singular error and not a trend.
It might be that someone sees in you the person that they used to be. They know how critical it is to reach out to someone who is a little different from that homogeneous norm.

It could be that someone gave you the right advice at the right time. You were able to hear what they had to say and use that information to pivot and move forward in the right direction at the right time. You knew they cared enough about you to want you to succeed and they had the guts to tell you something you didn't want to – but needed to hear.
I owe a lot to those people who gave me a chance; the people who opened a door wide enough for me to come in.
Are you giving a chance to someone who could use one? That's something to admire. Be that person.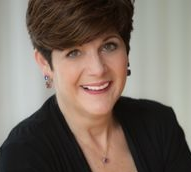 Joni Daniels is Principal of Daniels & Associates, a management consulting practice that specializes in developing people in the areas of leadership and management, interpersonal effectiveness and efficiency, skill- building, and organizational development interventions. With over 30 years of experience, she is a sought after resource for Fortune 500 clients, professional organizations, higher education, media outlets and business publications. Joni can be reached at http://jonidaniels.com