Summary
The venerable USA Today print franchise likely to join the Jurassic Park of irrelevant print media properties. Gannett's local papers as well face the same potential bye-bye to print.
Even gains in digital eyeballs can't reverse the massive and growing glut of media content and make a bull case for the stock.
Management's leap of faith in a possible sports betting partnership deal may be a leap too far.
Looking for a helping hand in the market? Members of The House Edge get exclusive ideas and guidance to navigate any climate. Learn More »
"A little knowledge is dangerous. So is a lot of knowledge."
Albert Einstein
Those among you of a certain age can remember a day when USA Today debuted in the early 80s and disrupted many holy tenets of the global newspaper publishing business model.
The publication popped up in your face no matter where you lived, where you worked, where you visited. It was on newsstands, on airplanes, in dentist's offices, in street corner vending machines, at your hotel doorway every morning. You literally could not escape it. Rapidly ramped national circulation with its formula of terse news coverage, a page of state by state major issues, a great sports section focused on the big issues facing teams, players, leagues by region, pro and college.
It began with a largely independent editorial page simply supporting the conventional wisdom in the dead center of national policies. But in time, the allure of its neutral, sharp facts only reporting, lots of photos and great polling graphs began to fade. Then came the digital revolution. And like so many of its print competitors, national and local, it headed into a downward spiral in circulation and advertising that has not stopped yet.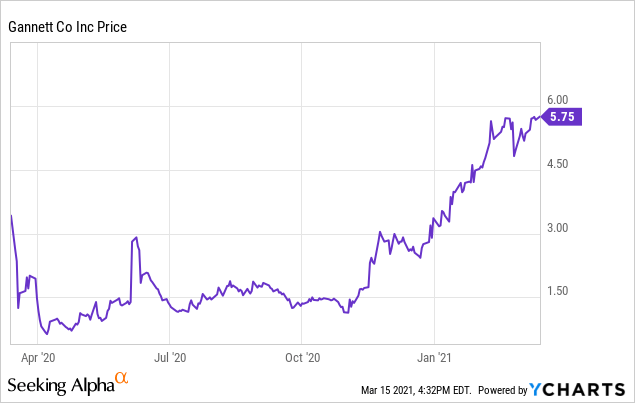 But like many of its competitors, its digital audience has grown. A digital ad dollar is roughly worth a dime of print ads. Digital eyeball growth is no assured yellow brick road to the Land of Oz and accretive EBITDA. So it's safe to say at some point, USA Today will abandon printer's ink for sole digital life. That makes good sense. (Below: The original, innovative disrupter back in 1982, changed the face of US journalism. That special place is long gone. (Source: USA Today archives).