Kim Schatzel
Dr. Kim Schatzel began leading Towson University as its 14th president on January 26, 2016. Her eight presidential priorities strategically build on TU's momentum as Maryland's second largest and fastest growing university, as well as the largest university—public or private—in Greater Baltimore.
During her tenure, with more than 300 partnerships at work, TU has strengthened its commitment as an anchor institution for Greater Baltimore; established the Office of Inclusion and Institutional Equity and hired the university's inaugural vice-president to lead its advancement; and embarked on a comprehensive communications strategy to retell the contemporary story of Towson University and its significant positive impact on Baltimore, Maryland, and the entire Mid-Atlantic Region.
President Schatzel is one of less than two percent of university presidents that have extensive business and private sector experience, spending more than 20 years as a corporate leader and serial entrepreneur in the technology and advanced manufacturing sectors. As part of her new venture experience, Schatzel founded and served as the President, Chief Operating Officer, and later Chief Executive Officer of a multinational advanced manufacturing firm with more than 1,500 employees on four continents.
Schatzel began her academic career as an Assistant Professor of Marketing for the College of Business at the University of Michigan-Dearborn. She served as the College's Associate Dean starting in 2005 and as its Dean from 2008-2012. Schatzel served from 2012-2016 as the Provost and Executive Vice President of Academic and Student Affairs at Eastern Michigan University. She retained that role while guiding the university as its Interim President for six months.
Schatzel serves on the Board of Directors for the University of Maryland St. Joseph's Medical Center, the Coalition of Urban and Metropolitan Universities, CollegeBound Foundation, Greater Baltimore Committee, Greater Economic Alliance of Baltimore and the Maryland Business Roundtable for Education. She also serves on the NCAA Division I Presidential Forum. Her contributions to and leadership in Maryland have been recognized by The Daily Record, which recognized her with its 2018 Icon Honors and named her one of the 2017 Most Admired CEOs, 2017 Top 100 Women, and 2017 Most Influential Marylanders. She has been honored by the Associated Black Charities as the 2017 "Champion for More in the Middle" for her leadership in advancing diversity and inclusion at TU.
President Schatzel holds a Ph.D. in Business Administration, with a concentration in Marketing and Technology, from Michigan State University. Her research interests focus on product innovation, new product success, and marketing communications.

Interview Questions:
Q1. How has Towson University adjusted campus life due to the ongoing pandemic? Can you tell us a little bit more about Towson's plans to reopen in the fall?
Q2. As an alumnus, it's been wonderful seeing the campus expand over the years – the TU I attended years ago looks very different. Tell me a little bit more about the construction and new developments on campus?
Q3. TU just announced that it is launching the Nancy Grasmick Leadership Institute. Tell me a little bit more about how this functions and what this means for students?
Q4. I understand that TU launched its diversity and inclusion strategic plan in the fall. Can you speak to that a bit?
Q5. One last question just for fun - what is your favorite show to watch during your downtime?
Connect with Kim on LinkedIn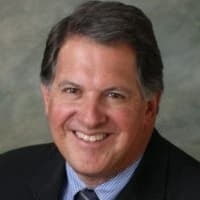 David Nevins is president & CEO of Nevins & Associates, a highly regarded strategic communications company and proactive public relations partner. The firm's regional and national client base is a unique mix of organizations across a variety of industries including: healthcare, professional service firms, finance, not-for-profits, distributors, state agencies, national media companies, technology, political and grassroots campaigns, real estate development, sporting events, and more.
With more than 30 years of experience in marketing, public relations, and community and government relations, David is a talented and seasoned executive. Prior to founding Nevins & Associates in 1983, David served as the Director of Marketing for both Towson University and the Baltimore Symphony Orchestra. In 2001, he was tapped by the CEO of Comcast to employ his marketing expertise as President of the company's regional sports network, Comcast SportsNet Mid-Atlantic. David is a Past President of the Board of Governors for the Center Club and is a former Chairman of the Board of Regents for the University System of Maryland, a position to which he was appointed by the Governor of Maryland. David has chaired the Maryland Public Broadcasting Commission and the Maryland Higher Education Loan Corporation, served as President of both the Jewish National Fund and the Towson Business Association and was a member of the PNC Bank board.
David is highly involved in the business, civic, and political communities, and his many years of active leadership in numerous organizations have built a network of contacts that he regularly puts to use for the firm's clients. For more information, visit www.nevinspr.com.
---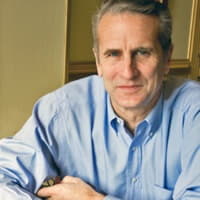 Edwin Warfield, CEO of citybizlist, conducts CEO Interviews.
If you're interested in a citybiz CEO Interview, please contact Edwin Warfield - edwin.warfield@citybuzz.co