Kimberly Snyder
Kim Snyder is the founder and CEO of Roanoke, Virginia-based KlariVis, a unique and proprietary data analytics solution designed by bankers for bankers. KlariVis allows financial institutions to quickly aggregate and visualize their previously siloed and disparate data in one place with unparalleled ease for data-driven decision making. KlariVis enables organizations to create contextual customer intelligence that can be deployed across the organization and leveraged for consistent multichannel experiences to generate sales, increase loyalty, and reduce operating expenses.
Snyder is a results-oriented strategic problem solver which is showcased by her development of the industry's first data analytics solution with the purpose of helping financial institution executives make effective and efficient decisions. Her career has focused on being a hands-on leader who serves as a positive change agent for internal and external communications networks.
Snyder earned a Bachelor of Business Administration degree in Accounting from James Madison University. She continued her education at University of Pennsylvania with the American Bankers Association (ABA) Stonier Graduate Wharton School Leadership program and ABA Stonier Graduate School of Banking. She is a Certified Public Accountant (CPA).

Interview Questions
Career | Your career included stints at Valley Bank and your consulting company KBS Results. Please provide highlights from your career and the decision to launch KlariVis?
Launch | KlariVis was founded in February 2019. Can you tell us about the launch, initial funding and vision for KlariVis?
Milestones | What are some of the key milestones for KlariVis since the launch?
KlariVis Today | Please provide a dashboard of KlariVis today?
The Platform | What are the key features of the platform?
Capital | In February, KlariVis announced a strategic investment from FVCBankcorp. Please provide an overview of the funding of KlariVis.
Strategic Partners | KlariVis recently entered a strategic alliance with The Kafafian Group and SimplyBank. Please tell us about the significance of these partnerships?
Case Studies | Please share some case studies?
Growth | What are the growth strategies for KlariVis?
Connect with Kim on LinkedIn
Built by bankers for bankers, KlariVis is a cloud-based data analytics solution that enables banks and credit unions to leverage data to increase their competitive advantage. KlariVis delivers your data through interactive dashboards providing immediate insight into key performance metrics that drive revenue, manage risk, and streamline operations. KlariVis was founded in February 2019 and is headquartered in Roanoke, Virginia.
Recent press releases:
Pandemic-Induced Innovation Charts Path Toward New Normal
The Kafafian Group Enters Strategic Alliance with KlariVis
First National Bankers Bank Partners with KlariVis to Provide Comprehensive Data Analytics Solution
From Client to Investor: FVCBankcorp, Inc. Partners with KlariVis
---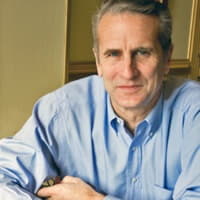 Edwin Warfield, CEO of citybizlist, conducts CEO Interviews.
If you're interested in a citybiz CEO Interview, please contact Edwin Warfield - edwin.warfield@citybuzz.co