Jonathan Schwartz
Jonathan Schwartz has served as the Executive Director of the Lyric Foundation since January 2018. He is responsible for managing all aspects of the Lyric Foundation which operates the Lyric Theatre, runs the Lyric Education Program and maintains the historic, 127-year old building. He holds an M.A. from the University of Pennsylvania and a B.A. from Haverford College. Prior to joining the Lyric Foundation, he worked in state and local government serving for seven years as Chief of Staff to Baltimore County Councilwoman Vicki Almond and as Legislative Aide to Delegate Jon Cardin. He serves on the Board of several organizations including the Baltimore Hebrew Congregation, the Baltimore Jewish Council, the Central Baltimore County Democratic Club and the Fields of Sagamore HOA.
Interview Questions:
Q1: The Lyric has a rich history – one of the longest continuously operating theaters in North America! That being said, this last year has been extremely challenging for arts organizations. How has the Lyric been dealing with the impact of the COVID-19 pandemic?
Q2: When do you think performances will be back at the Lyric? What precautions are you putting in place to ensure safety when the lights come back on?
Q3: For those watching not familiar tell us a bit about how the Lyric has supported educating young people in the arts (before COVID)? When do you think this work will resume?
Q4: Although the Lyric has had to postpone educational initiatives because of COVID, I understand that you have personally volunteered to support schools as they work to help their school families survive the impact of the pandemic. Tell us about this effort.
Q5: I've read about some upcoming changes to the organization's name? Can you share any details about this and a potential new name?
Q6: On a completely different note, I'm sure in your line of work you've seen hundreds if not thousands of live performances in Baltimore and elsewhere around the globe. What would you say was your favorite? Inquiring minds want to know!
Connect with Jonathan on LinkedIn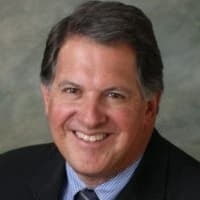 David Nevins is president & CEO of Nevins & Associates, a highly regarded strategic communications company and proactive public relations partner. The firm's regional and national client base is a unique mix of organizations across a variety of industries including: healthcare, professional service firms, finance, not-for-profits, distributors, state agencies, national media companies, technology, political and grassroots campaigns, real estate development, sporting events, and more.
With more than 30 years of experience in marketing, public relations, and community and government relations, David is a talented and seasoned executive. Prior to founding Nevins & Associates in 1983, David served as the Director of Marketing for both Towson University and the Baltimore Symphony Orchestra. In 2001, he was tapped by the CEO of Comcast to employ his marketing expertise as President of the company's regional sports network, Comcast SportsNet Mid-Atlantic. David is a Past President of the Board of Governors for the Center Club and is a former Chairman of the Board of Regents for the University System of Maryland, a position to which he was appointed by the Governor of Maryland. David has chaired the Maryland Public Broadcasting Commission and the Maryland Higher Education Loan Corporation, served as President of both the Jewish National Fund and the Towson Business Association and was a member of the PNC Bank board.
David is highly involved in the business, civic, and political communities, and his many years of active leadership in numerous organizations have built a network of contacts that he regularly puts to use for the firm's clients. For more information, visit www.nevinspr.com.
---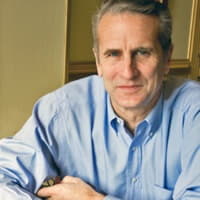 Edwin Warfield, CEO of citybiz.co, conducts CEO Interviews.
If you're interested in a citybiz CEO Interview, please contact Edwin Warfield - edwin.warfield@citybuzz.co