Dr. Samuel Hahn
Samuel Hahn M.D. is a fellowship trained facial plastic surgeon and member of the American Academy of Facial Plastic and Reconstructive Surgery (AAFPRS). He specializes in cosmetic and reconstructive surgery of the face and neck.
Dr. Hahn was born and raised in Towson, Maryland. He attended Johns Hopkins University for his undergraduate studies majoring in biomedical engineering. There he was involved in medical research and graduated with high honors. He earned his medical degree at the University of Pennsylvania School of Medicine in Philadelphia where he was drawn to the field of head and neck surgery. Dr. Hahn continued his post-graduate training through internship and residency at the University of Pennsylvania Health System specializing in Otolaryngology – Head and Neck Surgery. After residency, he was recruited to lead the division for facial trauma at Penn. He then continued his subspecialty training in Facial Plastic and Reconstructive Surgery through a fellowship at Washington University in St. Louis. He is board certified through the American Board of Otolaryngology – Head and Neck Surgery. Dr. Hahn has won numerous awards for his medical research and has authored numerous peer-reviewed papers and book chapters in cosmetic and reconstructive plastic surgery.
Dr. Hahn returned back to Baltimore where he joined his colleagues in Ear, Nose, and Throat Associates, A Division of Centers for Advanced ENT Care, where he is director of facial plastic surgery. Dr. Hahn practices the full scope of facial plastic surgery with primary interests in functional and cosmetic rhinoplasty, facial rejuvenation surgery (e.g facelift, blepharoplasty), and facial reconstruction following Mohs (skin cancer) surgery. Dr. Hahn also specializes in non-invasive procedures including fillers (Restylane, Juvederm, Radiesse, etc) and neuromodulators (Botox, Dysport, etc) where he performs all the treatments himself. He also is involved in the Face-to-Face program through the AAFPRS, providing pro-bono facial plastic surgery for survivors of domestic abuse and wounded combat veterans.

Interview Questions:
Q1: For viewers not familiar with the Maryland Center for Facial Plastic Surgery, tell us a little more about your practice?
Q2: You are specially trained in Rhinoplasty – tell us a little bit more about that?
Q3: How has the pandemic impacted operations at your practice?
Q4: Your practice is unique in the fact that it shares a home with Ear, Nose, and Throat Associates, A Division of Centers for Advanced ENT Care. Tell me a little bit more about that relationship?
Q5: I recently learned that you are involved with the Face to Face program through the American Association of Facial Plastic Surgery. What is this program?
Q6: Your practice recently became an exclusive carrier of the Revance RHA line of fillers. What is new about this line and why is this product so exclusive?
Q7: Where can we find you?
Q8: Now, I'll ask a question that is a little bit off-topic – tell me about your favorite date night spot in Baltimore?
Connect with Samuel on LinkedIn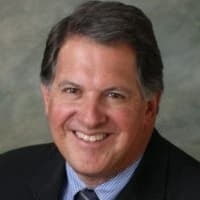 David Nevins is president & CEO of Nevins & Associates, a highly regarded strategic communications company and proactive public relations partner. The firm's regional and national client base is a unique mix of organizations across a variety of industries including: healthcare, professional service firms, finance, not-for-profits, distributors, state agencies, national media companies, technology, political and grassroots campaigns, real estate development, sporting events, and more.
With more than 30 years of experience in marketing, public relations, and community and government relations, David is a talented and seasoned executive. Prior to founding Nevins & Associates in 1983, David served as the Director of Marketing for both Towson University and the Baltimore Symphony Orchestra. In 2001, he was tapped by the CEO of Comcast to employ his marketing expertise as President of the company's regional sports network, Comcast SportsNet Mid-Atlantic. David is a Past President of the Board of Governors for the Center Club and is a former Chairman of the Board of Regents for the University System of Maryland, a position to which he was appointed by the Governor of Maryland. David has chaired the Maryland Public Broadcasting Commission and the Maryland Higher Education Loan Corporation, served as President of both the Jewish National Fund and the Towson Business Association and was a member of the PNC Bank board.
David is highly involved in the business, civic, and political communities, and his many years of active leadership in numerous organizations have built a network of contacts that he regularly puts to use for the firm's clients. For more information, visit www.nevinspr.com.
---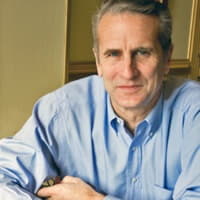 Edwin Warfield, CEO of citybiz.co, conducts CEO Interviews.
If you're interested in a citybiz CEO Interview, please contact Edwin Warfield - edwin.warfield@citybuzz.co