Marcus Startzel
Marcus Startzel is a trusted and experienced executive leader with a track record of driving growth for several technology-centric organizations for more than 20 years. As CEO of Whitebox, a Baltimore-based company dedicated to being an end-to-end e-commerce technology partner, Marcus helps brands and manufacturers maneuver the challenges and find success within the modern day marketplace. Under Marcus' leadership, Whitebox has secured several industry awards, including being named "Best in Tech" 2020 by the Baltimore Business Journal and "Growth Company of the Year" by Technical.ly. Marcus was also recognized by E-Commerce Weekly as a 2020 Top 100 Influencer in E-Commerce.
Marcus is no stranger to driving growth for companies, having been a senior leader with several organizations leading up to and during their IPO or acquisition. Before joining Whitebox, Marcus served in various senior leadership roles within AppNexus, a cloud-based software platform that enabled and optimized programmatic online advertising, ultimately helping lead efforts in their 2018 $1.6B acquisition by AT&T. Marcus joined AppNexus through its acquisition of MediaGlu, a cross-device technology company where he served as chairman and CEO.
Previously, Marcus was the general manager of North America and global chief revenue officer at Millennial Media, a Baltimore-based mobile advertising company, where he led dramatic enterprise growth that resulted in a successful IPO on the NYSE. Millennial Media and was acquired by Verizon in 2015.

Interview questions:
Career | Your career started as a submarine officer and included stints at Advertising.com, Millennial Media and AppNexus. Can provide an overview of your career including the decision to join Whitebox as CEO in 2019?
About Whitebox | How does Whitebox help brands and manufacturers win more sales and reduce costs? Please describe the platform? What role do your warehouse solutions play?
Milestones | What are some of the key milestones for Whitebox since its launch?
Whitebox Today | Can you provide a snapshot today of Whitebox in terms of employee, clients, warehouses (Baltimore, Nashville and Las Vegas) and other key considerations?
Brands | Who are some of the brands that are using the Whitebox platform?
Pandemic Impact | What impact has the COVID-19 had on the consumer? What have been the implications for Whitebox?
Capital | In October 2020, Whitebox closed on an $18 million Series B including local investors Propel Baltimore Fund, Merkle global chairman David Williams and Millenial Media c0-founder Chris Brandenburg. Please provide a history of the fund raising for Whitebox.
Growth | What is the growth strategy? Are there any new warehouses planned? Any target acquisitions?
Maryland Food Bank | Can you tell us about your decision to join the board of the Maryland FoodBank
Connect with Marcus on LinkedIn
About Whitebox Inc
Whitebox empowers brands with a modern commerce platform for omnichannel retail success. This first-of-its kind platform is powered by omnichannel data, connected to every relevant marketplace and united with a trusted fulfillment network. Proprietary technology and a curious team of experts guide brands through the entire ecommerce lifecycle, with solutions that overcome the complexities of modern commerce.
Whitebox's full-service marketplace agency optimizes the selling and advertising of goods across all relevant channels, while its fulfillment centers operate a high-volume, low-defect network for brands wherever they need to be.
Powered by this access to omnichannel data from both sales and fulfillment transactions, Whitebox's powerful platform yields access to more data and greater insights to fuel brand decisions. From Factory Floor to Front Door™, Whitebox helps brands seize every opportunity in the value chain. Learn more at whitebox.com.
---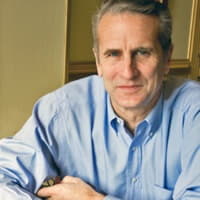 Edwin Warfield, CEO of citybiz.co, conducts CEO Interviews.
If you're interested in a citybiz CEO Interview, please contact Edwin Warfield - edwin.warfield@citybuzz.co