Tonia Niedzialkowski
Tonia Niedzialkowski is the president of Point Breeze Credit Union, a Maryland-based credit union with more than 60,000 members and approximate assets of $870 million. In this role, Niedzialkowski oversees all aspects of operations within Point Breeze Credit Union, including Member Services, Human Resources, Lending, Compliance, Information Technology and Marketing. She also manages the Point Breeze senior leadership team and future expansion opportunities for the credit union.
Niedzialkowski has served in various roles at Point Breeze since joining the team in 1994, having most recently served as Executive Vice President/Chief Operating Officer. She has also worked in roles including Senior Vice President/Chief Financial Officer and Chief of Information Technology. Additionally, Niedzialkowski recently guided and oversaw Point Breeze's expansion into two new markets with the construction of new offices in Westminster and Owings Mills, as well as an extensive expansion and renovation of the credit union's Hunt Valley headquarters, which doubled the size of its current facility at 11104 McCormick Road. That project is nearing completion and was spurred by the record growth Point Breeze currently is experiencing, both in terms of new members and its consumer and business loan activity.
In addition to her leadership at Point Breeze, Niedzialkowski is also active in various business and trade organizations. She serves on the Board of Directors for the Hunt Valley Business Forum and the Advocacy Committee for the MD|DC Credit Union Association, where she relentlessly advocates for credit unions and their more than two million members in Maryland and the District of Columbia. Her volunteer work with the MD|DC Credit Union Association includes meeting regularly with legislators and key agencies to ensure the credit union perspective is part of the discussion when legislation is being considered, lobbying to protect the tax-exempt status for credit unions nationwide so they can continue passing those savings on to their members, and fighting for a number of consumer data protection initiatives.
Niedzialkowski earned a bachelor's degree in finance from Towson University. She and her family reside in Bel Air, Maryland.

Interview questions:
Q1: For those viewers unfamiliar, tell us a little bit more about Point Breeze Credit Union, including your service area and the types of services you offer.
Q2: What is the difference between a bank and a credit union?
Q3: Many of our viewers are business leaders, can you highlight some of the business services you offer and tell us how to become a member of Point Breeze?
Q4: You've been involved in the massive expansion with new offices in Owings Mills and Westminster, and the complete renovation of the headquarters in Hunt Valley. How is construction coming along on the new headquarters? Can you talk about the amazing workspace you have created for your team?
Q5: How did Point Breeze Credit Union adapt its services over the past year to help members during the pandemic, and which of those adaptations do you think will stick around long term?
Q6: Point Breeze is very philanthropic and quite involved in the communities you serve. Can you share what your giving and community service philosophy is as an organization and where that stems from? What are some of the philanthropic initiatives you have taken on?
Q7: You were recently named President of Point Breeze. Can you share how your role has evolved over the years, which ultimately led to this recent appointment as President?
Q8: One last question that is completely off topic – where is the first place you plan to go once the world returns to "normal?"
Connect with Tonia on LinkedIn
About Point Breeze:
Point Breeze Credit Union is one of Maryland's largest credit unions, with more than 60,000 members and approximate assets of $870 million. A full-service financial institution that is member-owned and not-for-profit, Point Breeze offers easy, reliable banking through offices in Hunt Valley, Rosedale, Bel Air, Westminster, and Owings Mills, as well as more than 5,600 Shared Branch locations and 30,000 surcharge-free ATMs nationwide. Membership in Point Breeze is open to individuals who work, worship, or volunteer within 20 miles of a Point Breeze location. Point Breeze is federally insured by NCUA and an Equal Housing Opportunity lender. For more information, visit www.pbcu.com.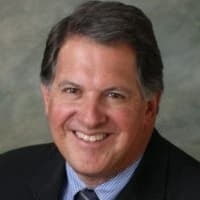 David Nevins is president & CEO of Nevins & Associates, a highly regarded strategic communications company and proactive public relations partner. The firm's regional and national client base is a unique mix of organizations across a variety of industries including: healthcare, professional service firms, finance, not-for-profits, distributors, state agencies, national media companies, technology, political and grassroots campaigns, real estate development, sporting events, and more.
With more than 30 years of experience in marketing, public relations, and community and government relations, David is a talented and seasoned executive. Prior to founding Nevins & Associates in 1983, David served as the Director of Marketing for both Towson University and the Baltimore Symphony Orchestra. In 2001, he was tapped by the CEO of Comcast to employ his marketing expertise as President of the company's regional sports network, Comcast SportsNet Mid-Atlantic. David is a Past President of the Board of Governors for the Center Club and is a former Chairman of the Board of Regents for the University System of Maryland, a position to which he was appointed by the Governor of Maryland. David has chaired the Maryland Public Broadcasting Commission and the Maryland Higher Education Loan Corporation, served as President of both the Jewish National Fund and the Towson Business Association and was a member of the PNC Bank board.
David is highly involved in the business, civic, and political communities, and his many years of active leadership in numerous organizations have built a network of contacts that he regularly puts to use for the firm's clients. For more information, visit www.nevinspr.com.
---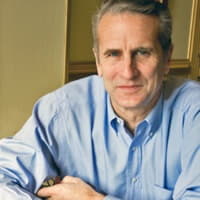 Edwin Warfield, CEO of citybiz.co, conducts CEO Interviews.
If you're interested in a citybiz CEO Interview, please contact Edwin Warfield - edwin.warfield@citybuzz.co