Mitch Gold
Mitch started his career as a Baltimore-based commercial real estate broker in 1988. Within his first six months, on a cold call, he landed a 100,000 square foot warehouse lease with Universal Marble & Granite Company. Since then, he has brokered over 1,000 commercial real estate sales and leases.
In 1999, Mitch established Gold and Company, a boutique commercial-industrial real estate brokerage serving the Baltimore metropolitan area. Mitch has worked nearly every type of commercial real estate transaction, including building sales, office leases, industrial park representation, flex leases, build-to-suits, industrial and commercial land sales, truck terminal sales and leases, industrial waterfront properties, brownfields, renovations, and long-term ground leases.
Baltimore-bred, Mitch holds a Masters of Administrative Science degree from The Johns Hopkins University, 1982, and a Bachelor of Arts in Political Science from Western Maryland College, 1978.
Mitch and his wife Leslee have two grown children. Mitch serves on the FIDF National Board of Directors.

Interview questions:
Career | You started your career in commercial real estate in 1988. When did you decide to start Gold and Company?
I cannot think of any job I had, dating back to being a lifeguard at a community pool, that I was not fired from. And rightfully so; I deserved to get fired, mostly for insubordination. I was always embarrassed about this. Then I met a client, the owner of a successful company, who shared the same personal work history as mine. He too was fired from every job he ever had. What I realized was that I was unemployable. Instead of being ashamed of my checkered past I came to appreciate that the only way I would be satisfied in my professional life was to start my own company.
After college and graduate school, I gradually, inexplicably, fell in love with buildings. Not one person in my extended family was in real estate. My dad was a physiologist and my mom a bookkeeper. Almost all my uncles and aunts worked as teachers or for the government, steady jobs with good retirement plans.
Knowing that I was about to get fired yet again, with my wife expecting our first child, I got my real estate license. I applied for a job with nearly every commercial broker and developer in town. Not one offer. I still have all the rejection letters. Finally, a residential broker who dabbled in commercial real estate let me hang my license in his Glyndon office. On the first day he handed me a telephone and a telephone book (they had telephone books back then) and he told me "good luck." In the next year or so I made thousands of cold calls (I still have my cold call sheets; yes, I am pack rat).
After about ten years in the business and bumping around a couple of local commercial real estate companies, I formed my own brokerage firm with a more seasoned veteran. When my partner decided to retire after 18 months, I realized that if my career were going to go anywhere, it would have to do it on my own. A cousin in the PR business recommended that I use my last name for the name of my firm. I am glad he did.
I really love the commercial real estate business. It is more of a hobby than a job. One reason is that nearly every transaction is a "win-win." A deal is only going to happen if both the seller and the buyer are independently happy. When both sides are happy, a commission will be paid, which makes the broker happy.
Milestones | What are some of the key milestones/ transactions?
I got lucky with my very first deal. A granite company south of downtown town needed more space. I did my research and found one building. During my first meeting with the owner of the granite company, I saw a flyer sitting on his desk for the same building I was about to take him to from another broker. For whatever reason he decided to let me make the introduction. The building we looked at was 100,000 square feet. He consummated a five-year lease. That deal carried me for my first two years. It has been all downhill since.
After that, there were many, many smaller transactions. Along the way, over a five-year period, I assisted Hopkins assemble about 200 properties north of the medical campus, about ten square blocks, for what is now East Baltimore Development, Inc.
A key personnel milestone was hiring a recent college graduate about 15 years ago. Jim Chivers, a six-foot nine native of Minnesota and a division I basketball player at Loyola, has turned into an all-star broker.
Gold and Company Today | Gold and Company's footprint is the greater Baltimore area. Please provide a snapshot of Gold and Company today?
I particularly love buildings in the city. This began when I did a college internship studying the city school system with the recently retired Councilwoman Mary Pat Clarke. Right after college I moved to Charles Village and soon bought a three-unitrowhouse on Guilford Avenue. I was a landlord at age 24. The architectural details, the former uses, the value-add opportunities, those things have always struck a chord with me.
Since I am not keen on shopping (except Home Depot), retail was out. Even before Covid I did not like wearing business suits, so office was out too. For lack of an alternative, industrial became my niche.
One of the other reasons I gravitated toward Class B and C industrial was that this segment of the market was overlooked by the major brokers which presented an opportunity for a small brokerage house like mine.
Of course, we broker plenty of office and retail sales and leases but industrial is our bread and butter. Maritime industrial related to the Port of Baltimore is another strength. The place where highways, railroads, and ports come together; these are some of the places I find most fascinating. I call it "big toys for boys."
Right now, there are four of us. Since most Class B and C industrial is in older sub-markets, most of our work is inside the beltway. For the last several years we have averaged over 50 listings.
Once a broker establishes trust with his client, that relationship can last an entire career. It is also true regarding our relationship with a particular property. There are many properties I have sold or leased three, four, and five times.
Most of our clients are owner/users, folks who own companies and own their company's real estate. For most of these owner/users their real estate is the best 401-K plan they have. There is a significant percentage of business owners who currently rent but prefer to own.
It is amazing how many of our clients are not native Americans. They come from many places including Israel, England, Jamaica, Russia, Korea, Taiwan, Italy, and Greece. Even though we are a small company we also have clients from across the country including states like Louisiana and Oregon, and of course closer states like New York, Pennsylvania, New Jersey, and Virginia.
Recent Transactions | Please highlight some recent sales and lease transactions?
When the pandemic hit in early 2020, I was concerned. During my time, the industry had already suffered three recessions. The first downturn for me, in the late 1980's and early 1990's, the country was in a recession, but commercial real estate was in a depression. The line back then was "Stay alive until 1995."

As 2020 unfolded, however, it turned out that the demand for industrial skyrocketed. The result of the Amazon effect, the move to e-commerce, "just in case" inventory instead of "just in time" inventory, industrial boomed. Gold and Company is coming off an excellent year with a total of 34 deals, 21 sales and 13 leases, for nearly 400,000 square feet with an aggregate value exceeding $50 million.
Market | Which sectors are showing strength?
Right now, industrial continues to be the commercial real estate darling. Expanding industrial sectors of the economy include construction, transportation, distribution, logistics, automotive, infrastructure, energy, and recycling.
2021 | What are the growth plans for Gold and Company in 2021?
Commercial real estate time horizons are long and always subject to factors beyond our control, like the pandemic. I think about the future all the time but as they say "the best laid plans … " With that said we are always looking for more talented and motivated real estate people.
One final thing. If the trash on the JFX bothers you as much as it bothers me, please go to cleanupthejfx.com.
Connect with Mitch on LinkedIn
Gold and Company provides commercial real estate brokerage and development services to sellers, buyers, landlords, and tenants in the Baltimore metropolitan area at the highest level of professionalism by focusing on our clients' needs.
Creative thinking, a substantial commercial real estate referral network, highly targeted marketing, enabling technology. We are determined to provide our clients with excellence.
We have the commercial real estate experience necessary to help you maximize the performance of your real estate. We are committed to protecting and promoting the interests of our clients. We approach commercial real estate as a "win-win" proposition.
Recent news:
13,000 SF Pigtown Warehouse Under Renovation After Changing Hands
14,000 SF Drive-In Contractors Facility in Baltimore City Sells
One of East Baltimore's oldest vacant warehouses is on the market for $1.1M
Gaslight Square in South Baltimore Sells for $3.875M
---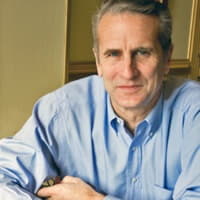 Edwin Warfield, CEO of citybiz.co, conducts CEO Interviews.
If you're interested in a citybiz CEO Interview, please contact Edwin Warfield - edwin.warfield@citybuzz.co