Avison Young arranges joint equity partner for purchase of 266-unit property in one of the Atlanta area's 'most sought-after markets'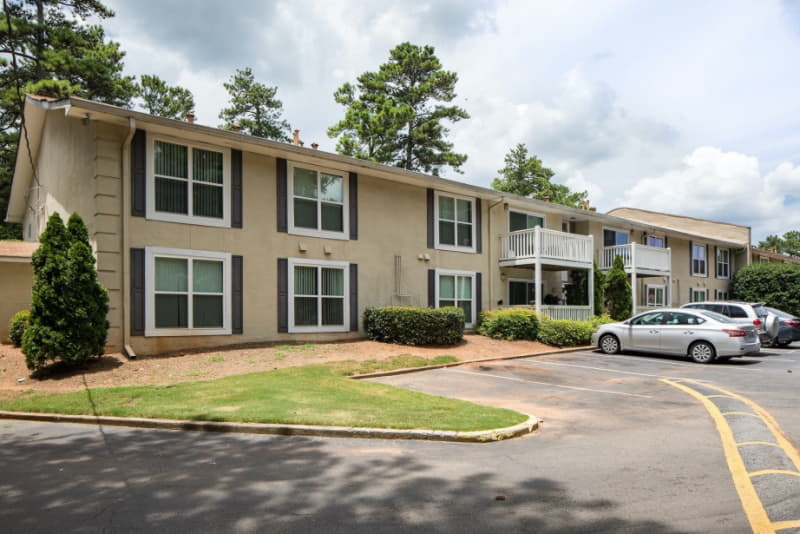 Spaxel announced today that it has acquired a 266-unit workforce housing asset ideally situated in the Atlanta metropolitan area, with Avison Young arranging a joint equity partner for the firm.
Spaxel, a vertically integrated development and investment firm based in New York, purchased the Hills at East Cobb in Marietta, GA in a $45 million transaction. The multifamily residential complex is located at 1716 Terrell Mill Road, just 1.5 miles from the new Atlanta Braves stadium.
Spaxel is led by Managing Partner Granit Gjonbalaj, previously Chief Development Officer at WeWork, and Partners Ben Siscovick and Jeff Dybas.
"Hills at East Cobb is a tentpole transaction for Spaxel in the Southeast, representing what will be the first of many transactions in the region," Gjonbalaj said. "The asset has some of the largest floorplans in the market and is in a prime location benefiting from incredibly strong migration and macroeconomic trends. When combined with our extensive capital improvement plan, we expect to offer one of the most compelling multifamily products in the North Atlanta submarkets."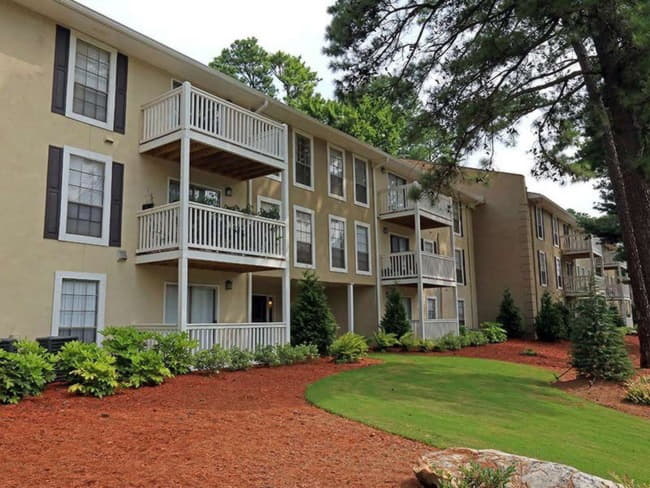 Avison Young's Capital Markets team arranged $16.4 million in limited partner (LP) equity from Sound Mark Partners, a Greenwich, CT based commercial real estate investment firm focused on making investments throughout the capital structure. The Avison Young team was led by John Kevill, Principal and President of Avison Young U.S. Capital Markets; Wes Boatwright and Dean Sands, Principals based in Washington; and Casey Keitchen, a Principal based in Atlanta.
"Hills at East Cobb is a fantastic acquisition in one of Atlanta's most sought-after submarkets," Kevill said. "Inbound population is leading to some of the highest rent growth in the country. The property itself is well suited to Spaxel's proven approach of positioning properties to capitalize on the local dynamics and drive above-market returns for their investors."
The acquisition of the complex near Atlanta is part of Spaxel's strategy to pursue value-add and new construction multifamily opportunities targeting affordable and moderate-income housing. Spaxel has been focused on the Atlanta area as a prime market to extend this strategy.
The Hills at East Cobb is an appealing residential community with one-, two- and three-bedroom apartments. The complex features outstanding amenities, including a swimming pool, dog park, fitness center, picnic area and clubhouse. It's close to a number of shopping and dining options and offers easy access to I-285 as well as Truist Park, the home of the Atlanta Braves.
"It was the fundamental appeal of the asset and Spaxel's proven approach that created unmistakable energy around the transaction and allowed for the creation of a great partnership that will certainly yield strong results for investors," Boatwright said.
The community is located in one of the most attractive markets in the country, an area that has demonstrated robust demand growth both historically and throughout the pandemic.
About Spaxel
Spaxel is a vertically integrated development and investment firm with in-house acquisitions, development, construction and management capabilities powered by best-in-class, bleeding-edge technology. We pursue value-add and new construction multi-family opportunities targeting affordable and moderate-income housing. We select growth markets across the United States with high employment and significant job and population growth, but with unmet housing needs. Our experienced team of roughly 50 professionals has raised and managed billions of dollars across the capital stack and collectively developed and operated millions of square feet of residential and commercial assets with extensive ground-up, repositioning and value-add experience. Our principals also hail from top-tier technology companies, venture capital firms and tech-enabled real-estate operators, and our firm is one of the most "digitally-native" within the real estate space. To learn more, visit www.spaxel.com.
About Sound Mark Partners
Sound Mark Partners, LLC is a U.S.-based commercial real estate investment firm focused on making debt investments in the subordinate portion of the capital structure. The firm seeks out smaller investment sizes ($5-40M) in high-growth primary and secondary U.S. locations with local owner operators who have been longstanding counterparties of the firm and team. The firm has made investments across the multifamily, office, flex/R&D/lab, industrial, hotel and mixed-use sectors. The Sound Mark team, a team lift-out from CBRE Group, Inc. ("CBRE") has been investing together on behalf of institutional investors for over 10 years. Sound Mark Partners is a signatory to the United Nations Principles for Responsible Investing and is a MWBE.
About Avison Young
Avison Young creates real economic, social and environmental value as a global real estate advisor, powered by people. As a private company, our clients collaborate with an empowered partner who is invested in their success. Our integrated talent realizes the full potential of real estate by using global intelligence platforms that provide clients with insights and advantage. Together, we can create healthy, productive workplaces for employees, cities that are centers for prosperity for their citizens, and built spaces and places that create a net benefit to the economy, the environment and the community.
Avison Young is a 2020 winner of the Canada's Best Managed Companies Platinum Club designation, having retained its Best Managed designation for nine consecutive years. For more information, visit www.avisonyoung.com.