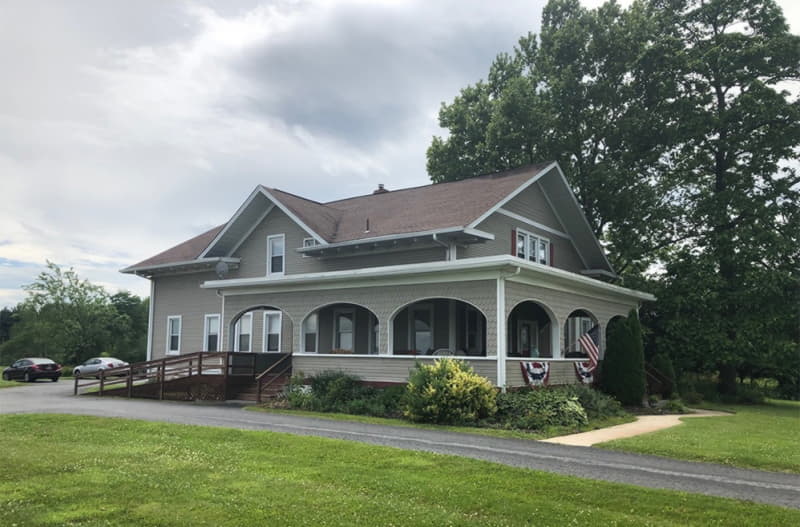 MacKenzie Commercial Real Estate Services, LLC is pleased to announce the recent sale of three properties in Carroll County, Maryland valued at $1,985,000: 4949 Middleburg Road, Taneytown, 205 Washington Heights, Westminster, and Lot 20 Back Acre Circle in Mt. Airy. The three transactions were completed in the past month.
4949 Middleburg Road is an existing 4,800 square foot assisted living facility that will be repurposed to Hilda's Place, a facility that will house women in the community that are recovering from substance abuse. MacKenzie's Dennis Boyle represented the seller in this transaction.
The second transaction is situated less than one mile from Carroll County Hospital, 205 Washington Heights is a 3,100 square foot pharmacy building that was an investment sale. The current tenant will remain in the property and continue to operate the pharmacy. MacKenzie Vice President Dennis Boyle represented the buyer in this transaction.
Lastly, Ultra Utilities Construction, LLC purchased Lot 20 Back Acre Circle and plan to construct a new building onsite for their operations. The group is relocating from Frederick, Maryland. Dennis Boyle and Vice President Chris Walsh represented the seller in this transaction.
"Activity and interest in Carroll County continue to be unruffled by current economic situations," stated Boyle. "Carroll County offers great value with lower acquisition costs and taxes; and, has a thriving workforce which is attractive to businesses looking to relocate."
For sales or leasing inquires, contact Dennis Boyle at 443.798.9339 or dboyle@mackenziecommercial.com. For more information on MacKenzie's full-service offerings, please visit www.mackenziecommercial.com.
MacKenzie Ventures, LLC (MacKenzie) possesses the multi-disciplined team necessary to excel in Maryland's corporate real estate community. Comprising six firms, MacKenzie provides clients a competitive, full service platform of offerings in leasing, sales, investments, tenant and landlord advisory services, development, general construction, property and asset management, debt and equity capital placement, and location intelligence. With more than 225 employees and offices in Annapolis, Baltimore, Bel Air, Columbia, and Lutherville, Maryland, MacKenzie is one of the largest full service commercial real estate firms in the Mid-Atlantic. Please visit www.mackenziecommercial.com for more information.